English Literature: Professor Dame Gillian Beer to speak about dialogue in the Alice books
Professor Dame Gillian Beer, Honorary Fellow and former President of Clare Hall, is leading a virtual lecture and seminar within Literature Cambridge's summer programme, examining dialogue in Lewis Carroll's Alice books.
The synopsis is as follows:
'Alice's Adventures in Wonderland (1865) and Through the Looking-Glass and What Alice Found There (1871) are full of conversations: Alice wants company through talk; almost all those she meets want conquest. Alice wants to know—and sometimes she wants to teach. The Queens and Kings, and other creatures like the Caterpillar or Humpty Dumpty, want to win. Arguing is more ardent than agreeing. The Alice books themselves are generated out of resistant dialogue: premises don't match, terms vibrate, parodies combat their originals, people don't listen. Or they listen past what's said. But they talk. And that talk is the life of the books. The jokes and the poignancy both rely on Lewis Carroll's extraordinary ear. This lecture will explore the variety of his means to make us laugh and think.'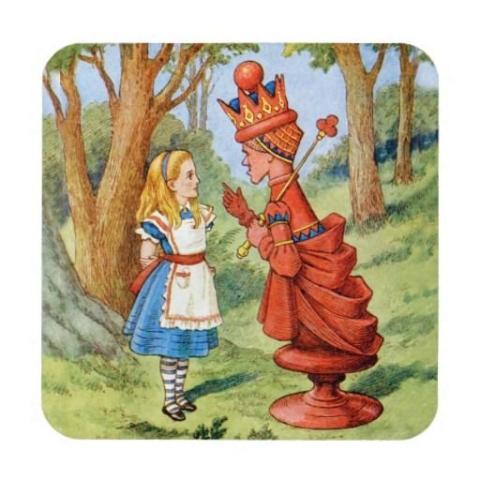 Dame Gillian's many books include Alice in Space: The Sideways Victorian World of Lewis Carroll (2016). She was the King Edward VII Professor of English Literature at the University of Cambridge from 1994 until her retirement in 2002, and is now Emeritus Professor and an Honorary Fellow of Clare Hall and Girton College here at Cambridge.
The lecture and seminar are taking place on Saturday 28 May 2022 from 6pm (BST). Discover more and book your place via this page.
Dr Trudi Tate, an Emeritus Fellow of Clare Hall, is Director of Literature Cambridge, which offers summer courses and study days taught by Cambridge academics.
Comment on and share our posts on social media: