Literature: Life Member Professor Marysa Demoor publishes two books
Professor Demoor's books are titled A Cross-Cultural History of Britain and Belgium, 1815–1918 Mudscapes and Artistic Entanglements and the Edinburgh Companion to First World War Periodicals.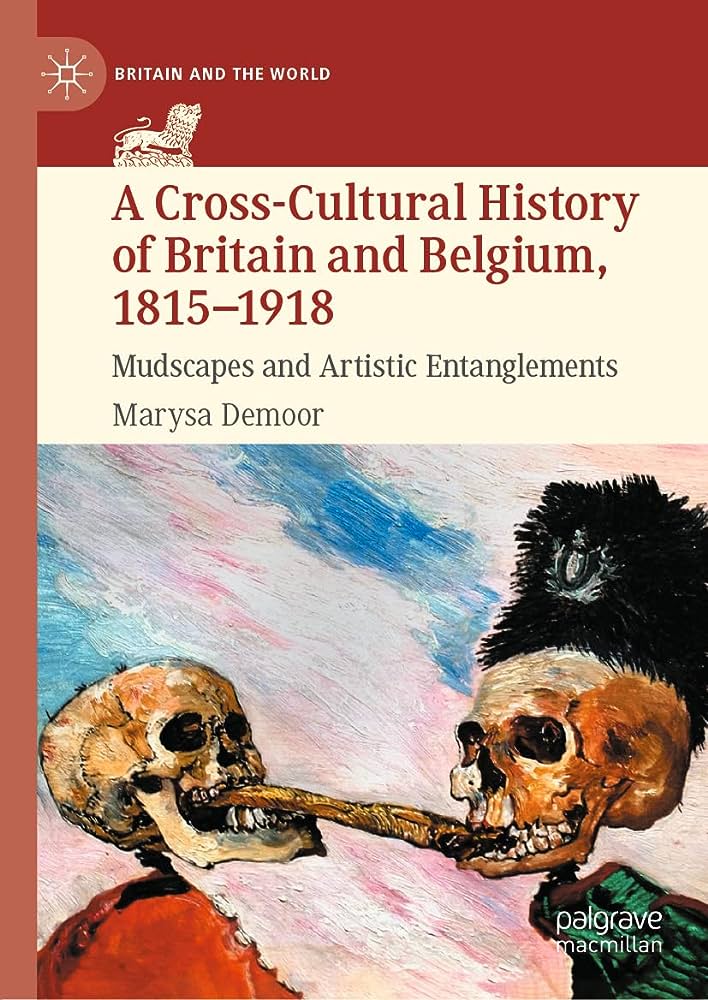 A Cross-Cultural History of Britain and Belgium, 1815–1918 Mudscapes and Artistic Entanglements highlights the ways in which Britain and Belgium became culturally entangled as a result of their interaction in the period between the Napoleonic Wars and the First World War. In the course of the nineteenth century, the battlefields of Waterloo and Ypres in Belgium became veritable burial grounds for generations of dead British military, indirectly leading to the most intensive ties between the two countries. By exploring this twofold path, the author uncovers a series of cross-influences and creative similarities within the Belgo-British artistic community, and explores the background against which the British national identity was constructed. Revealing unknown links between some of the most famous artists on both sides of the channel, such as D.G. Rossetti and Jan Van Eyck; Christina Rossetti and Fernand Khnopff; John Millais and Pieter Breughel, and Lewis Carroll and Quentin Massys, the book emphasises an artistic cross-fertilisation that can be found within battlefield literature throughout the nineteenth century, including examples from the likes of William M. Thackeray, Frances Trollope and Charlotte Brontë. Providing a rich intercultural history of Belgo-British relations after the battle of Waterloo, this interdisciplinary book will appeal to scholars and students researching history, literature, art and cultural studies.
While literary scholars and historians often draw on the press as a source of information, First World War periodicals have rarely been studied as cultural artefacts in their own right. However, as this volume shows, the press not only played a vital role in the conflict, but also underwent significant changes due to the war. This Companion brings together leading and emerging scholars from various fields to reassess the role and function of the periodical press during the so-called 'Greater War'. It pays specific attention to the global aspects of the war, as well as to different types of periodicals that existed during the conflict, ranging from trench, hospital and camp journals to popular newspapers, children's magazines and avant-garde journals in various national and cultural contexts.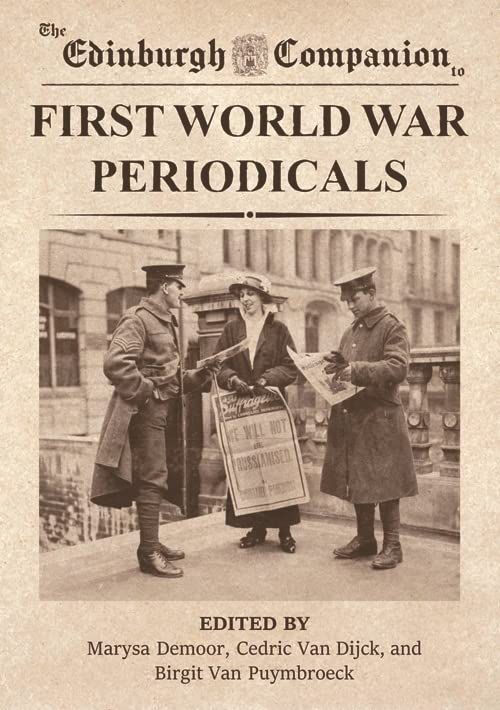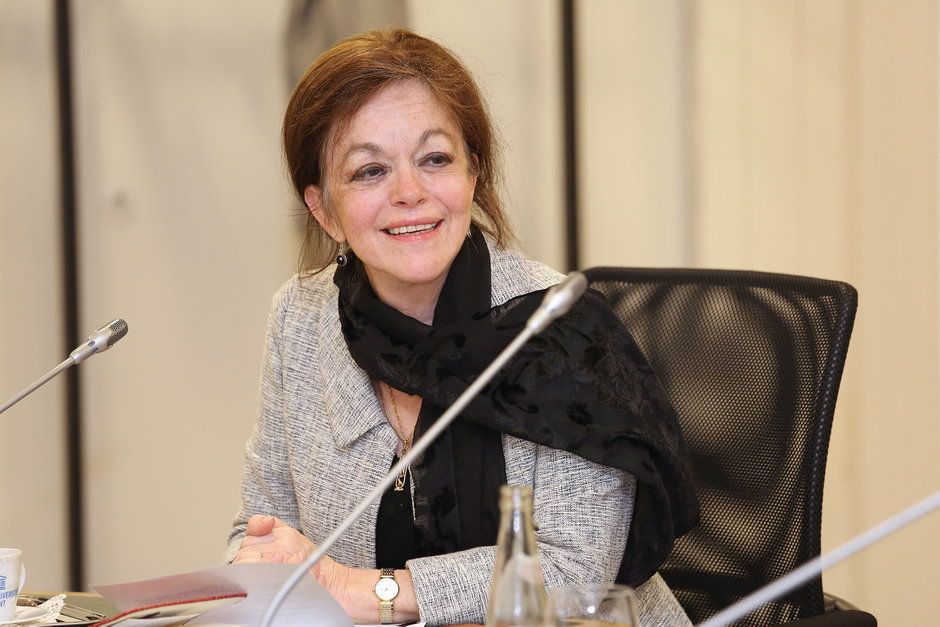 Marysa Demoor, senior full Professor emerita of Ghent University, is the author of Their Fair Share: Women, Power and Criticism in the Athenaeum,( Ashgate 2000) and the editor of Marketing the Author (Palgrave 2004). With Laurel Brake, she edited The Lure of Illustration in the Nineteenth Century: Picture and Press (Palgrave 2009) and the Dictionary of 19C Journalism (2009). With Berensmeyer and Buelens she has edited the Cambridge Handbook to Literary Authorship (2019). Her most recent publications are A Cross-Cultural History of Britain and Belgium, 1815–1918: Mudscapes and ArtisticEntanglements (Palgrave 2022) andco-edited with Cedric Van Dijck and Birgit Van Puymbroeck, The Edinburgh Companion to First World War Periodicals (EUP 2023). With Andrew King, Andrew Hobbs and Lisa Peters, she is currently engaged on an edition of  Primary Sources on Nineteenth-Century Journalism: Geographies of Print, 4 vols.