LIVE from London Spring: Dame Emma Kirkby to headline festival
English Soprano Dame Emma Kirkby is headlining VOCES8's LIVE from London Spring Festival, which runs from 13 February-22 April this year.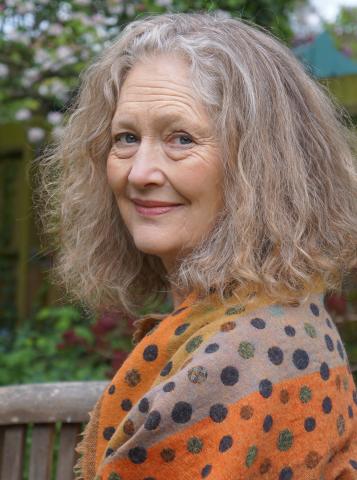 Dame Emma, who is an Honorary Fellow of Clare Hall, will share a much-anticipated performance on Sunday 14 March 2021.
Taking place on Mothering Sunday, the recital will feature Dame Emma along with Toby Carr (theorbo), Helen Charlston (mezzo), Patricia Hammond (mezzo), Christopher Glynn (piano), Aileen Henry (baroque harp), and Matt Redman (multi-instrumentalist). Composers featured will include Hildegarde of Bingen, Monteverdi, Merula, Purcell, Clemence de Grandval, Copland, and Britten.
LIVE From London Spring celebrates young talent, community and diversity and will feature world premières of new commissions by Joanna Marsh, Shruthi Rajasekar and Ben Rowarth. The festival is filmed live from VOCES8's church, and from venues across the world.
Ahead of her performance, Dame Emma shares:
'It's a great honour to be invited into VOCES8's LIVE from London Spring Festival, which has given such joy and uplift over the last six months; when, in future more calm and normal times, we look back at how we began this extraordinary decade, those streamed concerts will stand out as beacons for many of us. How to make a one-hour musical celebration of Mothering Sunday? What relation does our Sunday in Lent have to America's Mother's Day in May? Instinctively I wanted to throw my musical net wider; I looked a bit into the history, and found a rather amazing thing; that we owe the rescue and revival of our Mothering Sunday, at just one remove, to America; and that that process, around the turn of the last century, allowed for broader and deeper meanings of the word "mother".'
Learn more about Dame Emma's performance and the Festival more broadly at https://voces8.foundation/emmakirkby-14-mar