Meet the Artist: Oliver Soskice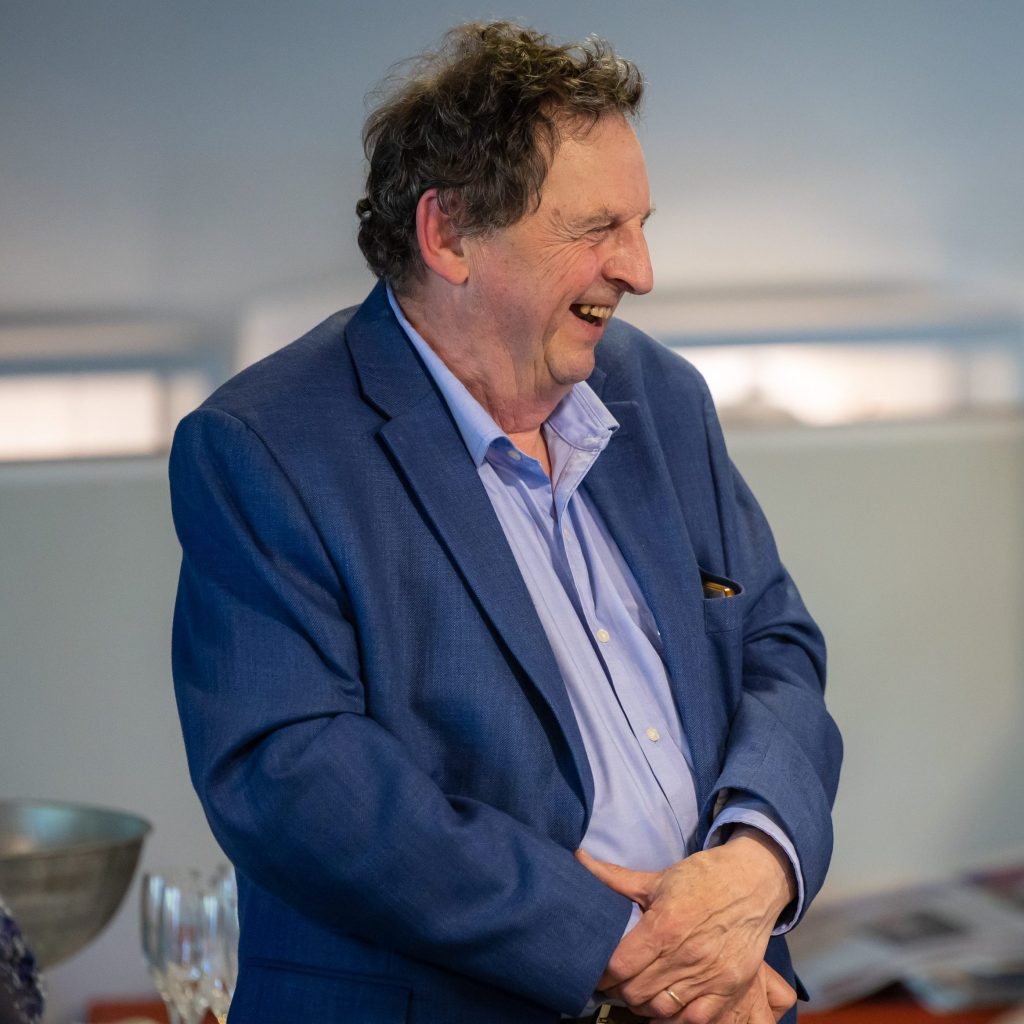 On the 8th of June 2023, Clare Hall previewed an exhibition by Cambridge artist Oliver Soskice, titled 'Passages of Light.' It was a warm and welcoming event enhanced by the late afternoon sun, criss-crossing from the side windows of the Common Room. Among the audience on that occasion was Martin Gayford, a well-known art critic and a leading authority on Lucian Freud and David Hockney. Equally welcome were the many comments that filled up the Visitor's Book during the run of the exhibition. Among them was an admiring comment from artist Mark Cazalet, a former exhibitor at Clare Hall.
The exhibition ran until the 20th of July and was largely successful. Several pieces were sold, and the exhibition was greatly enjoyed by members of Clare Hall, as well as many visitors from outside of College. To learn more about Oliver and his wonderful paintings, we sat down with him for a conversation about his artistic process and sources of inspiration.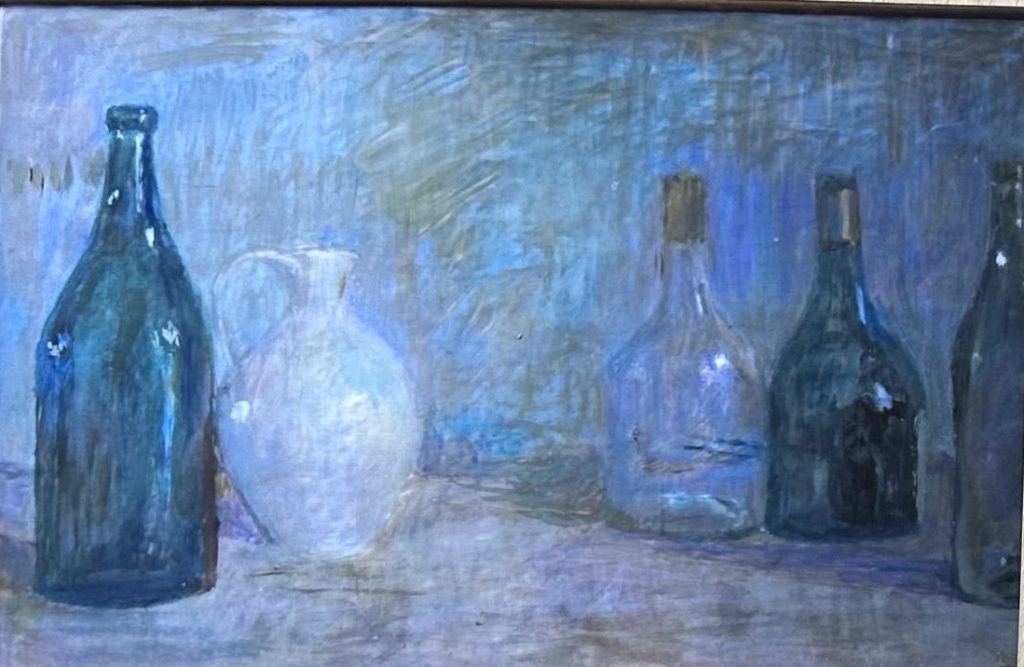 Oliver was exposed to the world of painting from a young age. His great-great-grandfather was Ford Madox Brown, a key figure in the Pre-Raphaelite movement, who painted the notable piece titled Work. Additionally, Oliver's next door neighbor was painter and critic Adrian Stokes, who was well known for his philosophical writings and still life paintings.
After reading English Literature at Trinity Hall, Cambridge, Oliver worked in publishing for several years in Dublin and Edinburgh before returning to painting full-time. He has lived and worked in Cambridge since 1988.
When Oliver began painting, he worked on more abstract pieces before switching over to focus on still lifes, largely due to the influence of Adrian Stokes' work. Oliver describes some of his artistic ideas through his interest in philosophy, such as the notion that there is an 'inherent luminosity within the act of existing.' As he explains, this points to appreciating the beauty of material things, and to be observant of the spatial depth of objects all around us.
Further, the idea of 'inherent luminosity' should underlie the notion of painting and still lifes in particular, according to Oliver. As a regular exercise in philosophical realism, he suggests looking at a three-dimensional object and trying to work out what the 'unseen side' looks like, further acknowledging the reality and virtue of objects outside of ourselves.
Oliver also highlights the importance of taking the time to observe everyday objects and scenes. The real world can have an 'absolutely unfathomable intrinsic beauty' that exists even if people may not always notice it, Oliver mentions.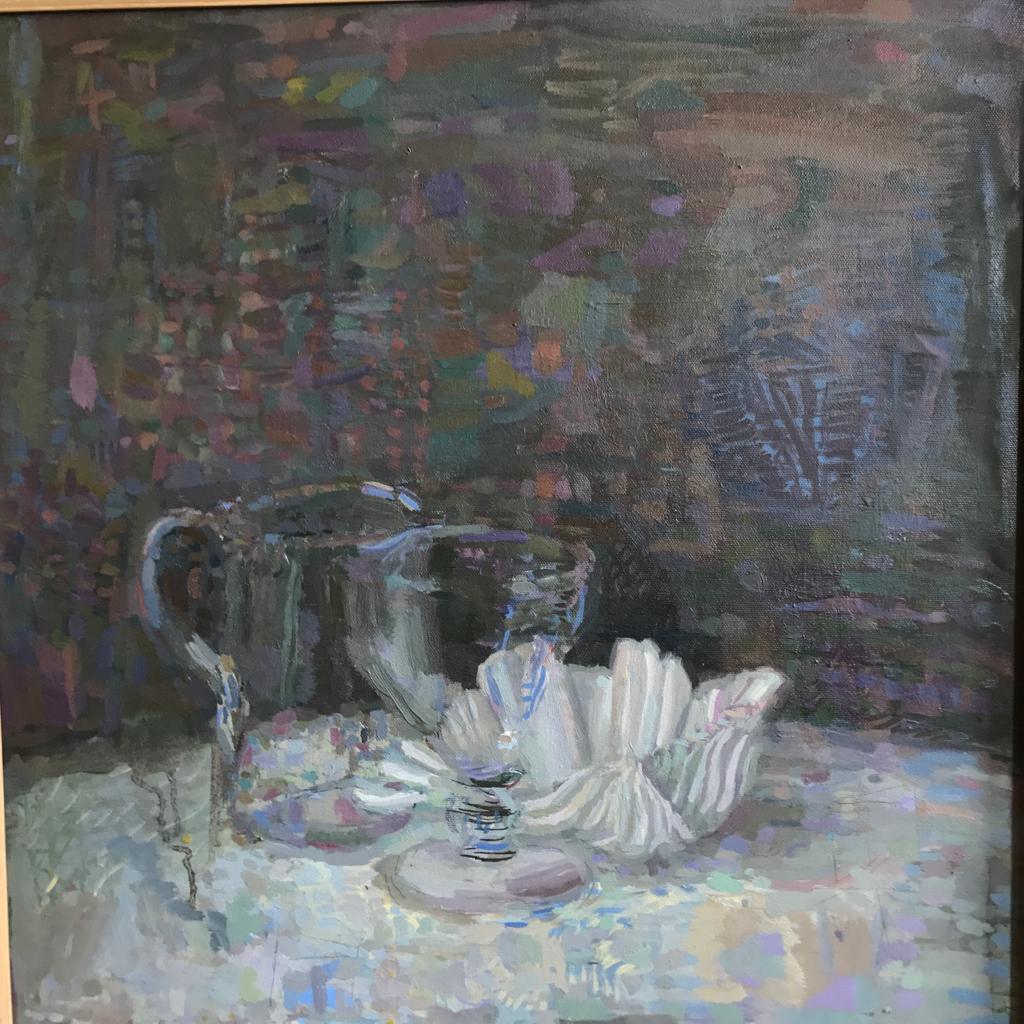 Here's a beauty spot in Cambridge, which you probably go through every day: the passageway that goes beside the University Library and goes down to the main road. I'm very fond of that passage, it's an important one for me. The passage of light down through the trees, particularly at the moment where the light is high, it makes a kind of leopard skin pattern of shadows on the ground. It's absolutely fascinating. And then you see people coming along on their bicycles, and they've got one movement with their feet going up and down, but also they've got shadows running up and down them. These things are kind of ordinary as water, but they're what the world is made of. That's what I mean by saying you've got these little epiphanies of great beauty that are happening all the time, everywhere.

– Oliver Soskice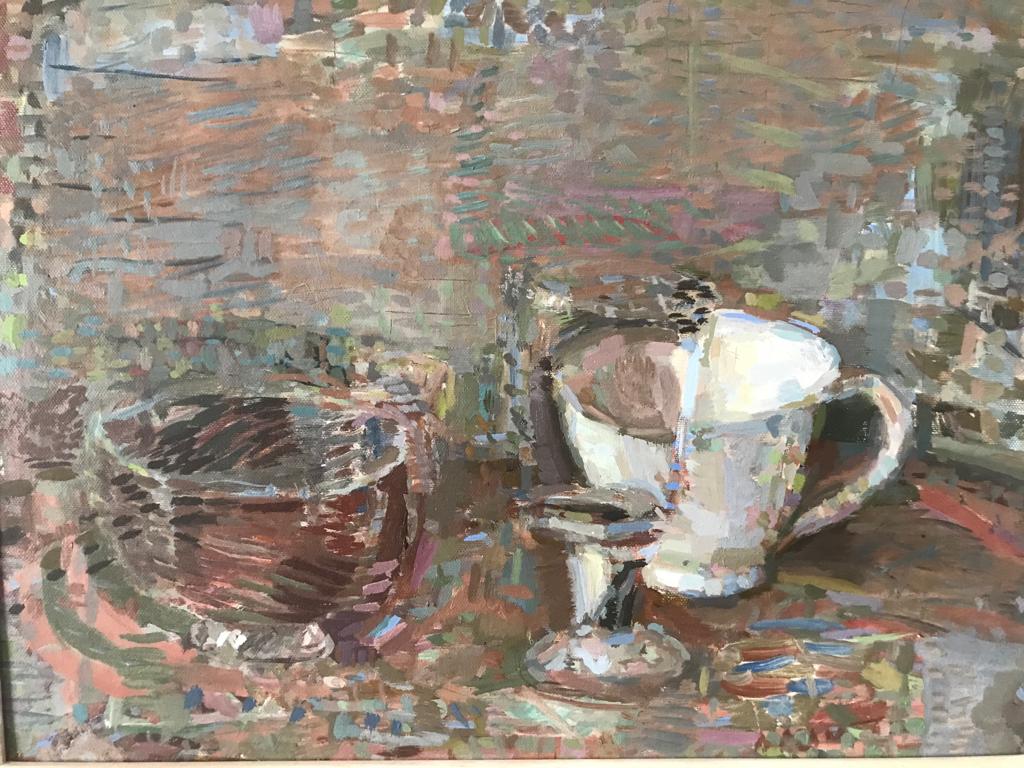 When painting his still lifes, Oliver describes thinking about 'the depth of transparent air that envelops objects.' The objects that he has chosen to work with range from cups and glasses to shells and fruits, some of them holding unique stories.
For example, growing up next door to Adrian Stokes has influenced Oliver's work, not only in style and form, but also in subject matter. In Brown still life with vase, wineglass and cup, Oliver paints a cup that was made by Adrian Stokes' wife, Ann Stokes, who was also a renowned potter.
In addition to the influence of philosophical ideas, Oliver attributes his artistic inspiration to playing the piano, and particularly the works of Bach. Similar to the use of counterpoint in music, painting can be thought of in terms of a leading voice and different harmonies that weave in and out. 'I was saying to [a friend of mine] that sometimes it may look as though there is something musical in my painting. And she said what do you mean Oliver? They are music,' Oliver said.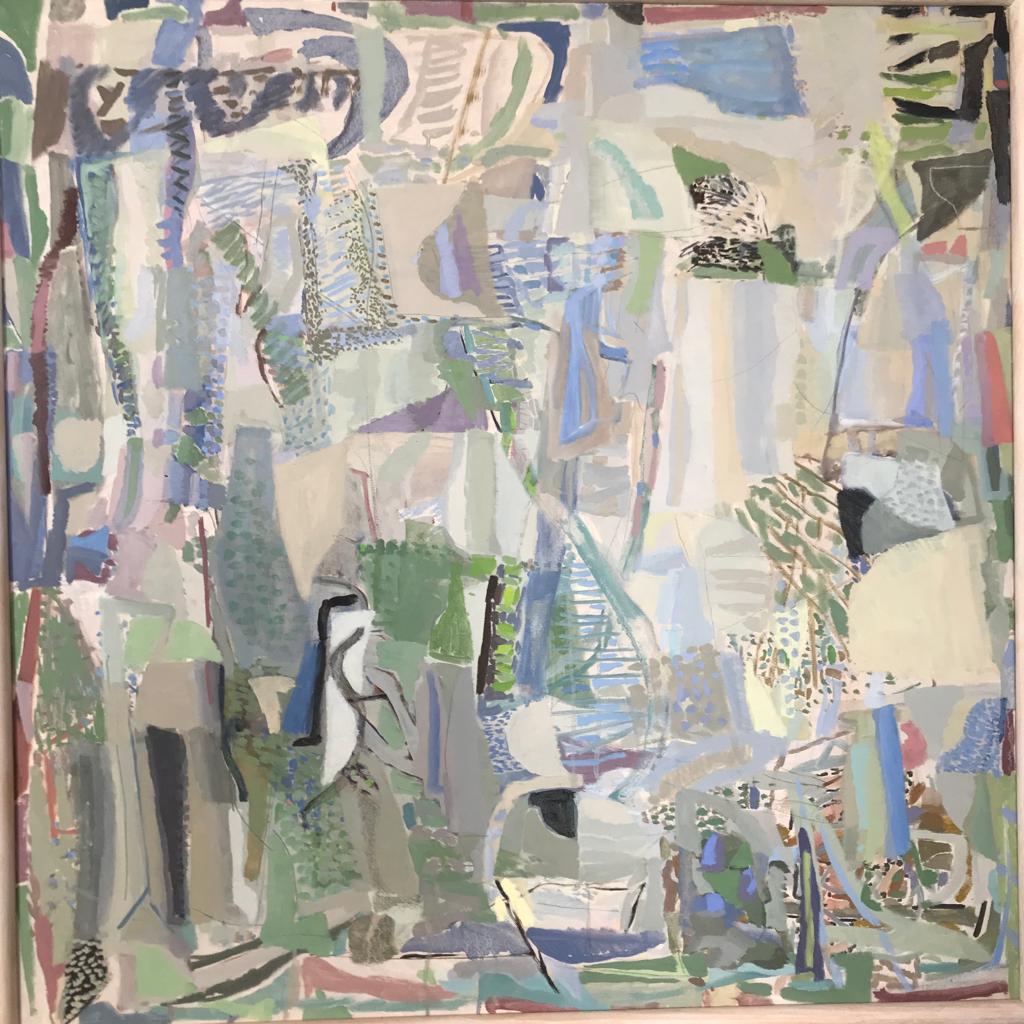 Displayed prominently throughout the Common Room were several of Oliver's larger abstract pieces. On a sunny day, streams of light would filter through the windows and illuminate these paintings, interacting with the various dancing strokes of colour. According to Oliver, these works developed from the landscapes of Cambridgeshire and its long horizon lines, 'gradually absorbed into a stronger connection between the forms of earth and the clouds.' Observing the alterations of distance between hedges, fences, trees and other elements reveal a passage of light that is important to pay attention to.
'I always think there's a lovely kind of pale grey, green, silvery kind of light playing,' Oliver said about some of the Cambridge landscapes he has observed. Each colour can correspond to a different musical voice–soprano, alto, tenor, and baritone–as they become intertwined with one another. Oliver attributes his inclination toward certain colours as having to do with the passage between the three primaries. While traversing between red and yellow provides several shades of orange, the journey from blue to yellow opens up an 'almost limitless fan of colours for me…the kind of colours I feel more at home with,' Oliver said.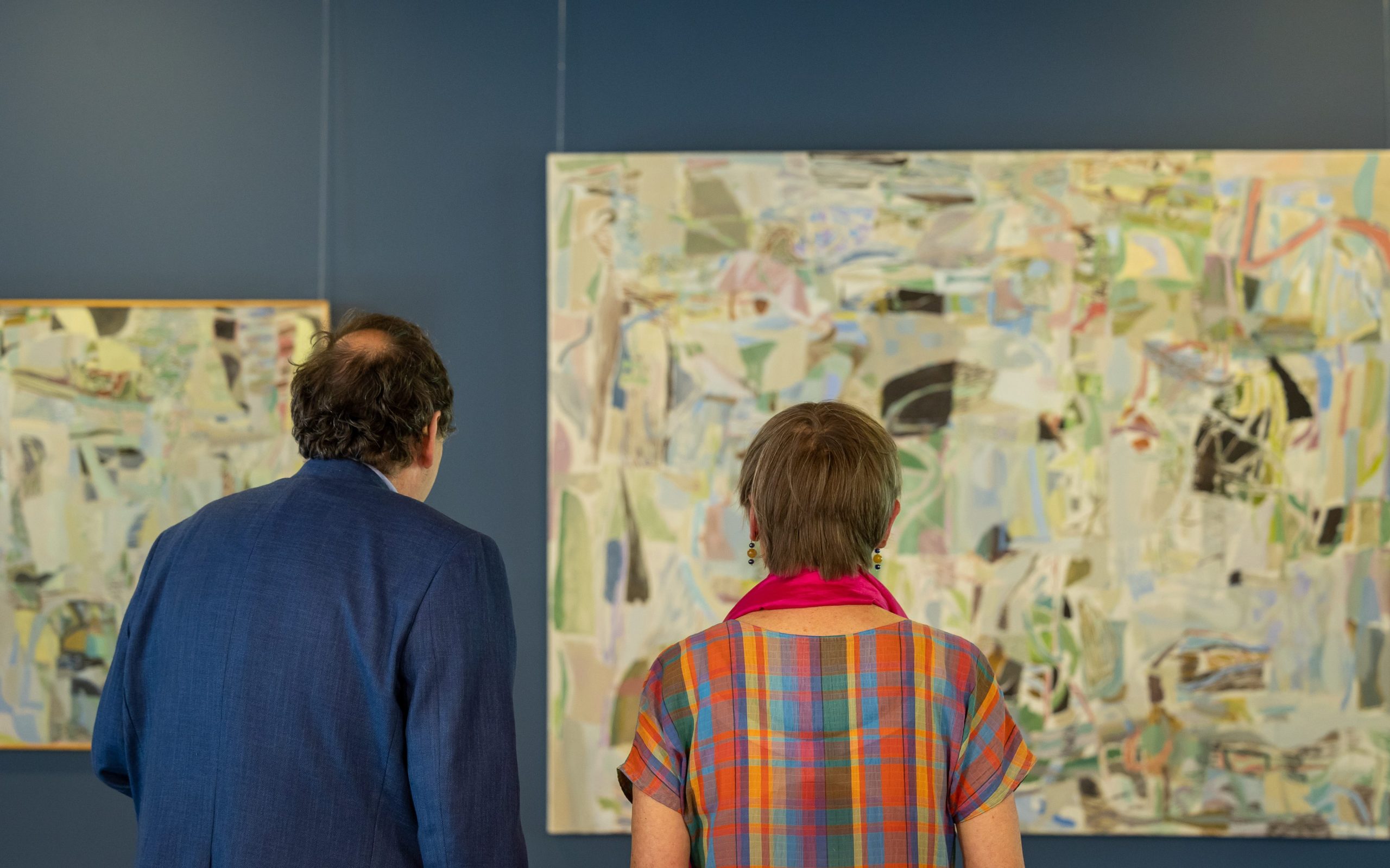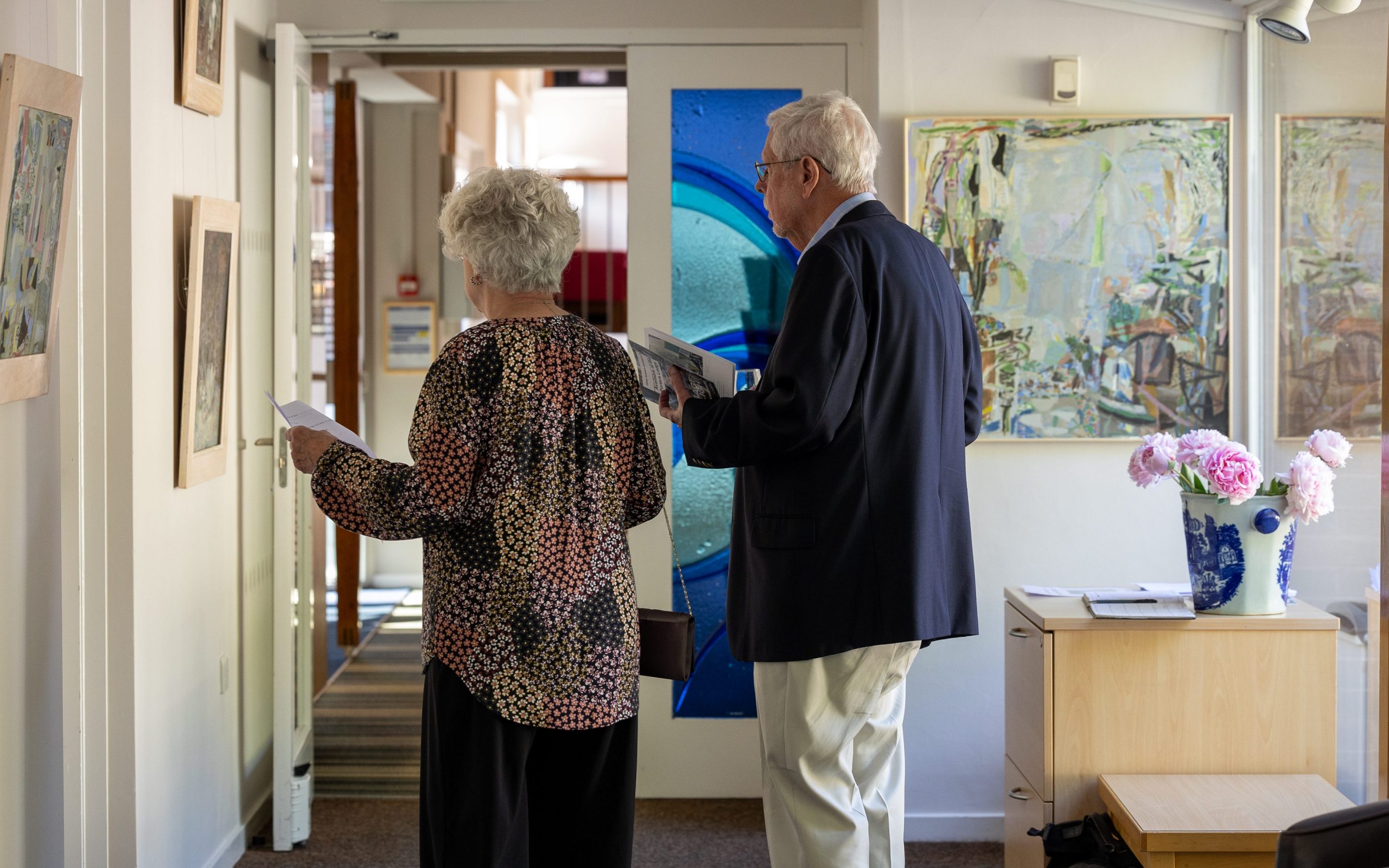 Photos by Jeremy Peters
Oliver's work has reminded us of the richness of everyday life, and encouraged us to appreciate the beauty that exists all around. We thank Oliver for his exhibition with Clare Hall, and the great joy his paintings have brought to members and visitors of the College.
Our next exhibition will begin on the 28th of September, and we look forward to providing more details soon.
Written by Andrea Schlitt, Clare Hall student and temporary Communications and Marketing Administrator.