Infection-resilient environments: report co-authored by President recommends measures
A report regarding UK infrastructure's resilience to infection, co-authored by Clare Hall's President, Professor Alan Short, has been published by the National Engineering Policy Centre (NEPC).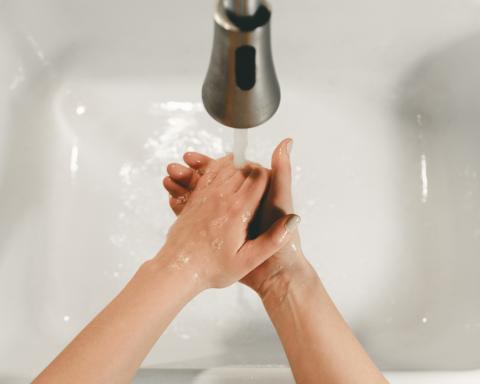 Looking ahead to winter 2021/22, the Royal Academy of Engineering and its partners in the NEPC were asked by Sir Patrick Vallance, the Government Chief Scientific Adviser, to undertake a rapid review of actions for environmental infection resilience. The resulting report provides an overview of the strategic challenges our society faces, along with guidance on immediate measures that will make a significant difference ahead of wintertime.
The report's authors found that the Covid-19 pandemic has revealed 'flaws in the way in which we design, manage and operate buildings that, if left unchecked, will disrupt management of this and other pandemics, impose high financial and health costs on society, and constrain our ability to address other challenges such as climate change'.
Read the report via https://www.raeng.org.uk/publications/reports/infection-resilient-environments
Professor Alan Short was appointed the 5th Professor of Architecture at Cambridge University in 2001, and specialises in Sustainable Architecture. He has been President of Clare Hall since 2020. You can read more on Professor Short's career and specialisms via the link below.