Rebellious research: book co-authored by College members
Clare Hall PhD student, Eleanor Ryan, and Life Member, Simone Eringfeld, are co-authors of chapters in a new book titled Doing Rebellious Research – In and Beyond the Academy, which is already gaining a lot of press attention.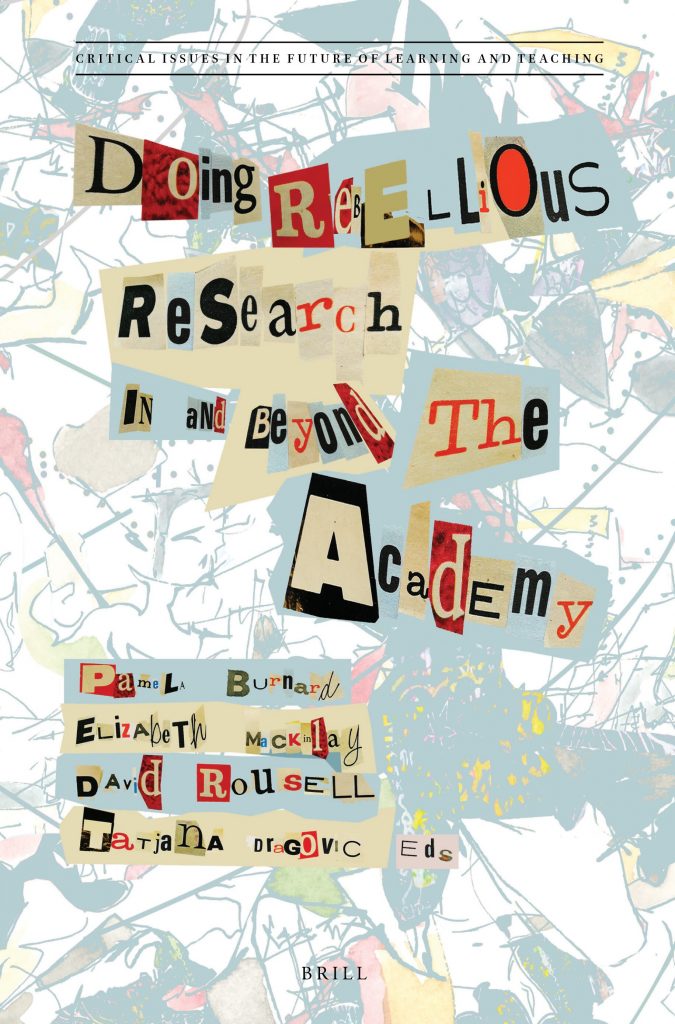 Published by Brill, the book explores the notion that rebellious departures and performances in academic research and writing are the future of academia, posing questions which simultaneously trouble and open up what the 'product' and 'performance' of academic work, words and worlds might come to be.
Eleanor's co-authored chapters are titled Worlding and Writing a Diffractive Ethics with Performance of Research in the Zoom-I-Verse and Animist Pedagogies and the Endings of Worlds, while Simone has co-authored the chapter Don't Just Do Something … Stand There! – Two Women Dance Their Academic Trajectories.
On the book's publication, Eleanor comments:
'The conceptualisation of this book emerged out of a series of seminars I helped organise in 2020-21 called 'Performing Research', run by the Faculty of Education's Arts and Creativity Research Group (ACRG). The series brought together a diverse international group of researchers, performers, and artists, working across arts and science education, who have ultimately formed a collective which asks 'what changes when we choose to rebel against standardised research conventions in methodology and research presentation?' My contributions to this publication engage with the ethics and knowledge-making capacities of moments of performance as they unfold. In my chapters I write about Zoom seminars and the ethics of hospitality emerging as we present on a digital platform in a virtual space, and about steelpan and Jouvay Carnival celebrations in Trinidad as animist rituals which, through performance, confront the ending of worlds through colonialism and climate change.'
As covered in Clare Hall news previously, Simone used podcasting to collect data from students and staff for a study about how COVID-19 affected university life. In the book she explains how the project stemmed partly from a dance workshop and ended with her releasing an electronica and spoken word album featuring performed fragments of the interviews on Spotify, to convey the fears and anxieties experienced on campuses during lockdown.
The edited volume sits within Brill's series titled Critical Issues in the Future of Learning and Teaching, Volume 23.