A year in review – Clare Hall's annual publication released
The 2022 edition of Clare Hall's Review is out now. We hope you enjoy reading about the College's recent progress and our fascinating members.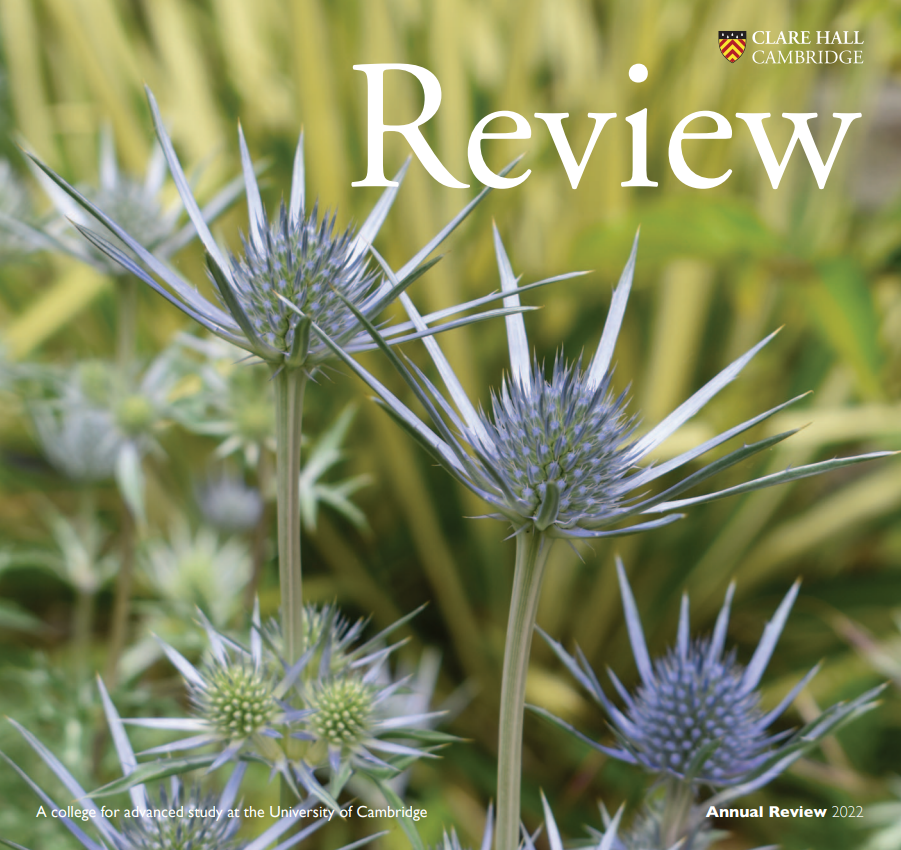 With our warmest thanks to the Review's Editor, Dr Trudi Tate, Emeritus Fellow, for her brilliant work on this issue. She comments:
It has been a great pleasure to edit the 2022 Review, now in its eighteenth year. Warm thanks to Katherine Selby and George Rutherford for their help and to Cameron Design and Marketing for their design.
Printed copies of this edition and back issues are available in the foyer and Common Room in Main Site.