Architecture in post-revolutionary Cuba: Wesam Al Asali wins RIBA award
M. Wesam Al Asali, a Life Member of Clare Hall, has won the RIBA President's Award for Research in the category of History and Theory.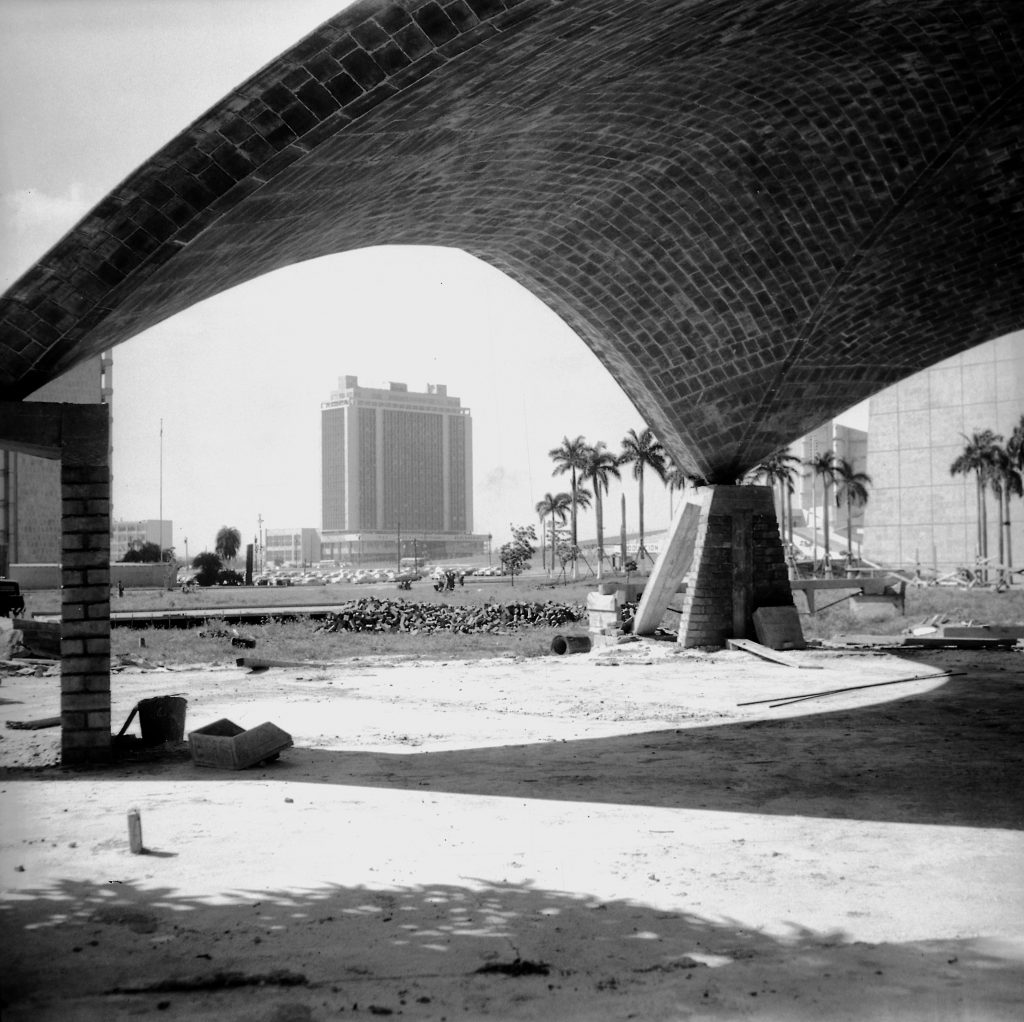 Wesam has received the award for work produced in collaboration with Dr Michael H. Ramage, Department of Architecture, University of Cambridge, and Dr Dania González Couret from the Universidad Tecnológica de la Habana, José Antonio Echeverría, Cuba.
Drawing on extensive research, the team's investigation provides a nuanced account of the history of architecture in post-revolutionary Cuba. Thin-tile vaulting in Cuba offered an ingenious and effective solution for a complex range of projects, balancing traditional craft with new technology, allowing for a wide range of different scales, and depending on only local, everyday materials.
Learn more about the project on RIBA's website.
M. Wesam Al Asali is a Fung Global Fellow at Princeton Institute for International & Regional Studies.
Image: Juan Campos Almanza, sail vault experimentation and training, Ministry of Construction, Havana 1961 © Juan de las Cuevas Toraya, Restaura; courtesy M. Wesam Al Asali.