Chemistry: Srijit Seal wins SLAS Student Poster Award
Congratulations to Clare Hall PhD Student and former GSB President, Srijit Seal, who has won a Student Poster Award from the Society for Laboratory Automation and Screening (SLAS).
SLAS is an international professional society of academic, industry and government life sciences researchers, coupled with the developers and providers of laboratory automation technology. Srijit attended the organisation's Europe 2022 Conference in Dublin this week.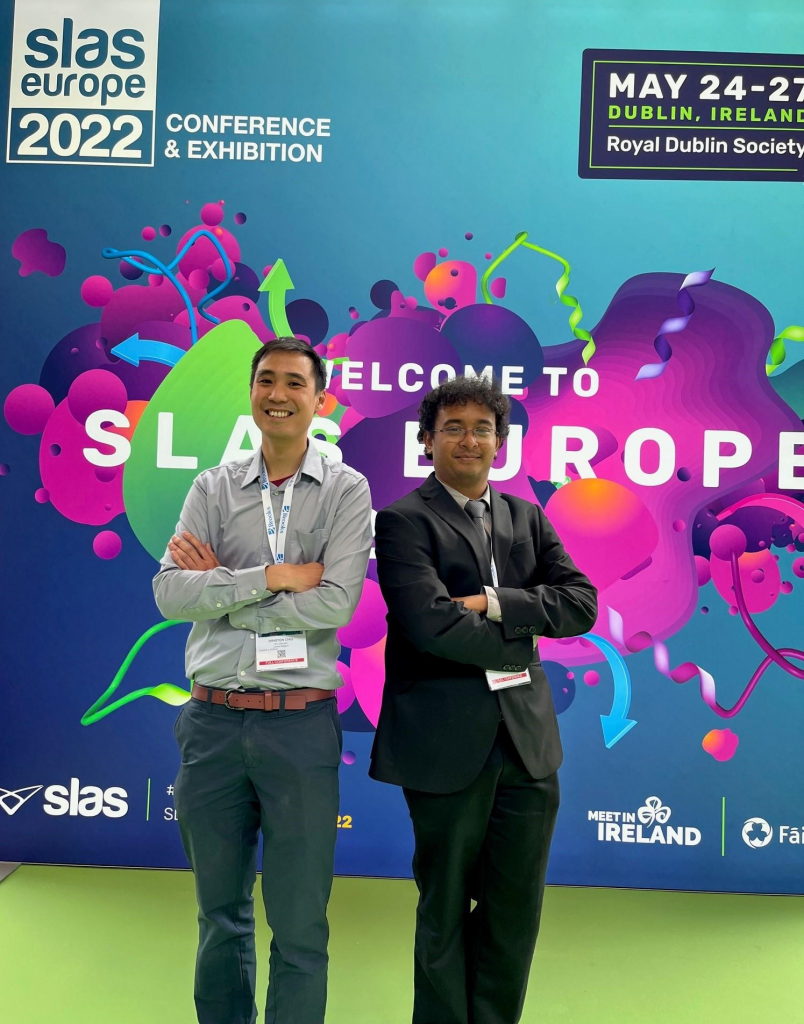 Currently a second-year PhD Student at the Yusuf Hamied Department of Chemistry in the Andreas Bender group, Srijit works on developing machine learning algorithms to aid drug discovery. His poster and podium presentation at the conference elucidated how measurements from cell images can be used to predict drug safety. Srijit secured both the Royal Society of Chemistry Researcher Development Grant and the Tony B Academic Travel Award from SLAS to present his work in Dublin. He was among the top five shortlisted candidate presenting their posters to the judging panel.
---
On receiving the award, Srijit comments:
I am very grateful to receive the Student Poster Award at SLAS Europe 2022. I had a lot of interesting conversations on using cell morphology data and I am excited to continue working on improving explainable AI methods for biological interpretation. Our work shows that using chemical structure along with cell morphology and gene expression can greatly improve model performance and detect mitochondrial toxicity. We are using methods that can best integrate these data sources and learn much more than the training data – a process we call as expanding the applicability domain of a machine learning model.
The SLAS Student Poster Award recognises innovative research by students, graduate students, postdoctoral associates and junior faculty (less than four years within their first academic appointment) who are chosen to present a poster during SLAS Europe.

Srijit's PhD research is supported by a Cambridge International Scholarship from the Cambridge Trust, the Jawaharlal Nehru Memorial Fund, a Trinity Henry Barlow Scholarship from Trinity College, and his MPhil research was supported by the Clare Hall India Innovation Master's Studentship.