Sohini Kar-Narayan and Jehangir Cama awarded prestigious Institute of Physics Lee Lucas Business Award
Our warmest congratulations to Clare Hall fellows Sohini Kar-Narayan and Jehangir Cama, who won the Institute of Physics Lee Lucas Award for their spinout company ArtioSense.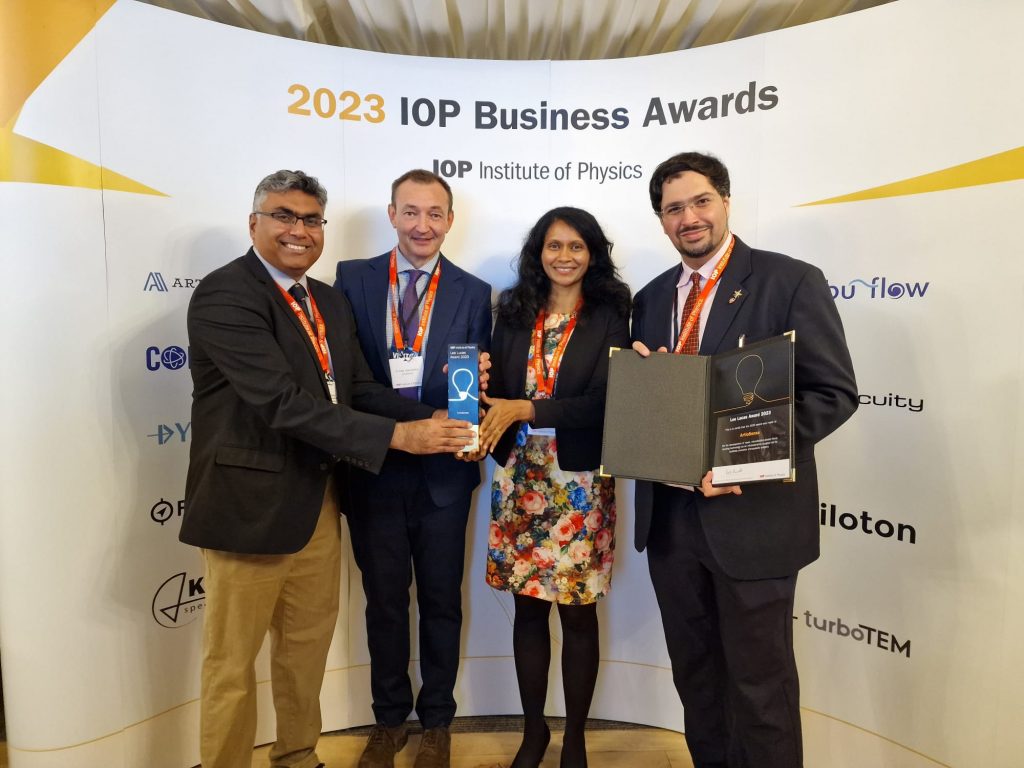 Kar-Narayan and Cama, alongside Vikas Khanduja and Alex Samoshkin, founded ArtioSense to commercialise a novel microfluidics-based force sensing technology that they are developing into a surgical aid to address a key unmet clinical need in joint replacement surgery. The technology aims to assist orthopaedic surgeons in correctly positioning implants, as improper force balancing during surgery is a major cause of implant wear and premature failure. ArtioSense's sensors can measure the large forces passing through weight-bearing joints, while still being thin and conformable in curved geometries such as the hip. With greater precision in orthopaedic surgery, it should become possible to improve patient outcomes and avoid difficult revision surgery that is distressing for patients and burdens public health systems.
The Institute of Physics (IOP) is the professional body and learned society for physics, and the leading body for practising physicists, in the UK and Ireland. The IOP's prestigious Business Awards are unique in recognising the significant contribution that physicists and physics make in industry, and the Lee Lucas Award specifically celebrates early-stage companies taking innovative products into the medical and healthcare sector.
Kar-Narayan, Cama, Khanduja, and Samoshkin attended the 2023 IOP Business Awards Parliamentary Reception hosted by Rt Hon Sir Alok Sharma on the 30th of October, where they received their prize.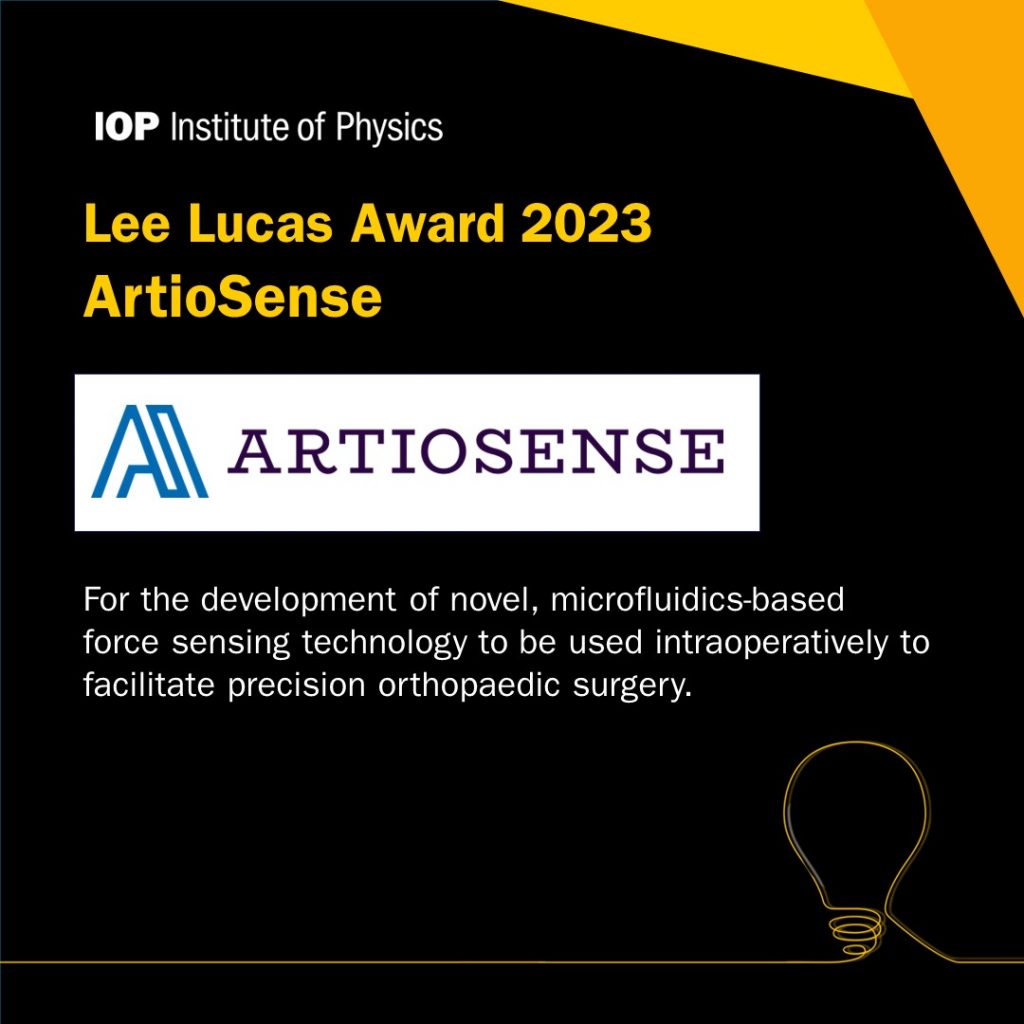 Clare Hall played a huge part in the birth of ArtioSense. It is where I first met Jehangir and we started discussing microfluidics and its applications. It is also where I had the first conversation with our surgeon co-founder, Vikas Khanduja, when I invited him to lunch at college. This was the conversation during which Vikas first explained to me the clinical need for sensors in joint replacement surgeries… it's where it all started!

-Sohini Kar-Narayan