Conferencing and Events: Virginia Woolf at Clare Hall, Literature Cambridge summer course
We were delighted to host an intensive five-day summer course in July on Virginia Woolf, run by Emeritus Fellow Dr Trudi Tate for Literature Cambridge. The theme was Woolf's Women, and 36 people came from all over the world: from Japan, China, Australia, the Netherlands, Germany, France, Italy, Spain, Sweden, Ireland, England, the US, and beyond. Each day started with a lecture in the dining hall, followed by discussion in small supervision (tutorial) groups.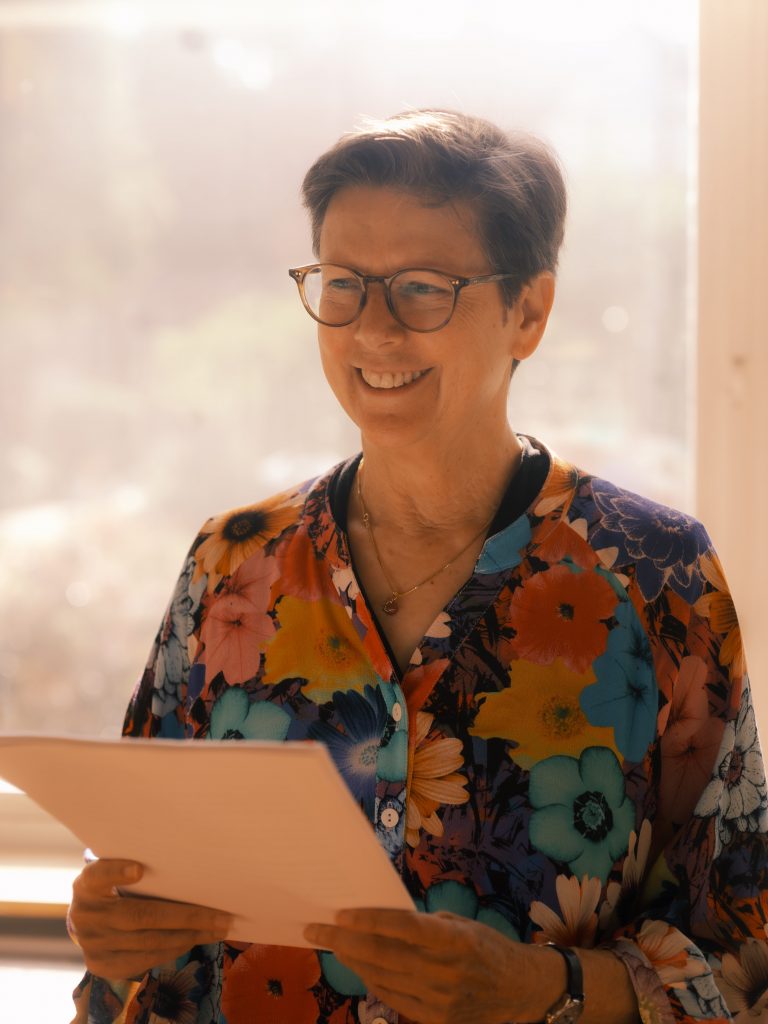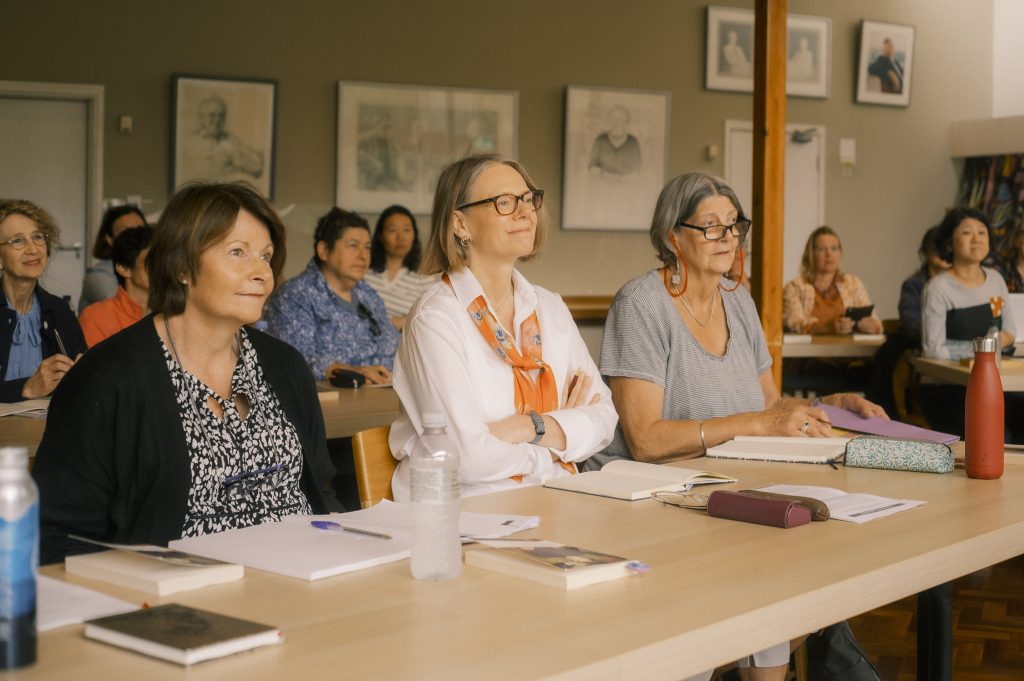 In the afternoons the group visited places of significance to Woolf in Cambridge, including Newnham and Girton Colleges, where Woolf gave a talk in 1928 on Women and Fiction. This formed the basis of one of her most influential books: A Room of One's Own (1929). At Newnham, Clare Hall member Dr Ann Kennedy Smith gave a fascinating talk on Pernel Strachey, who was Principal of Newnham 1923-41 and a good friend of Woolf's.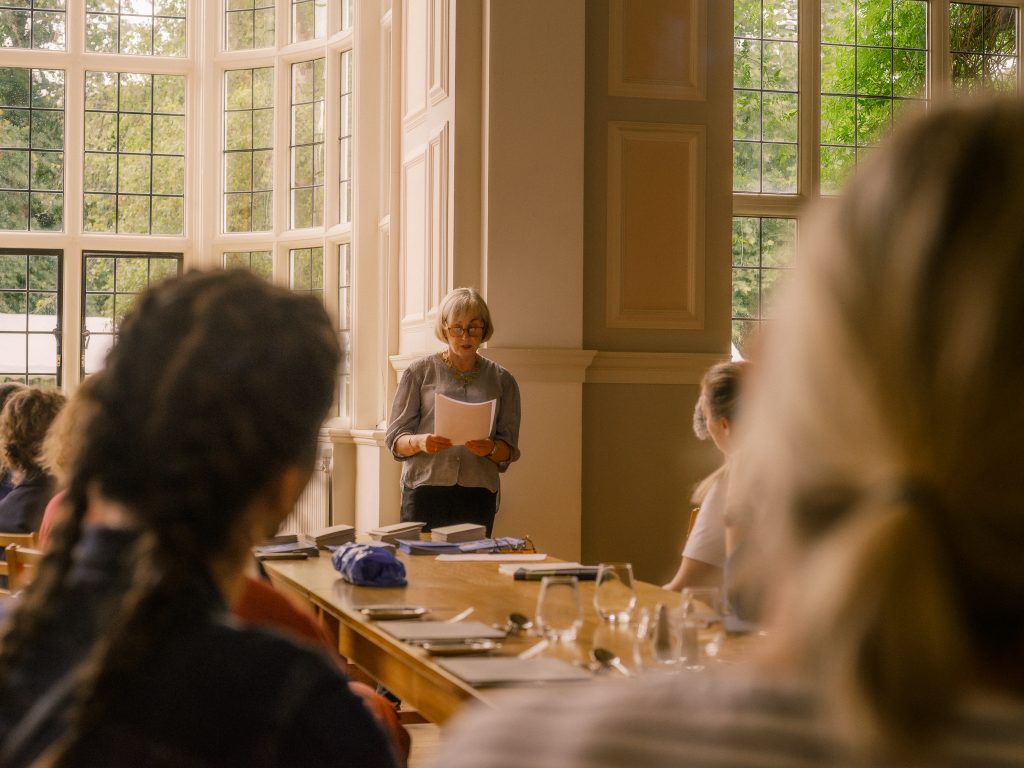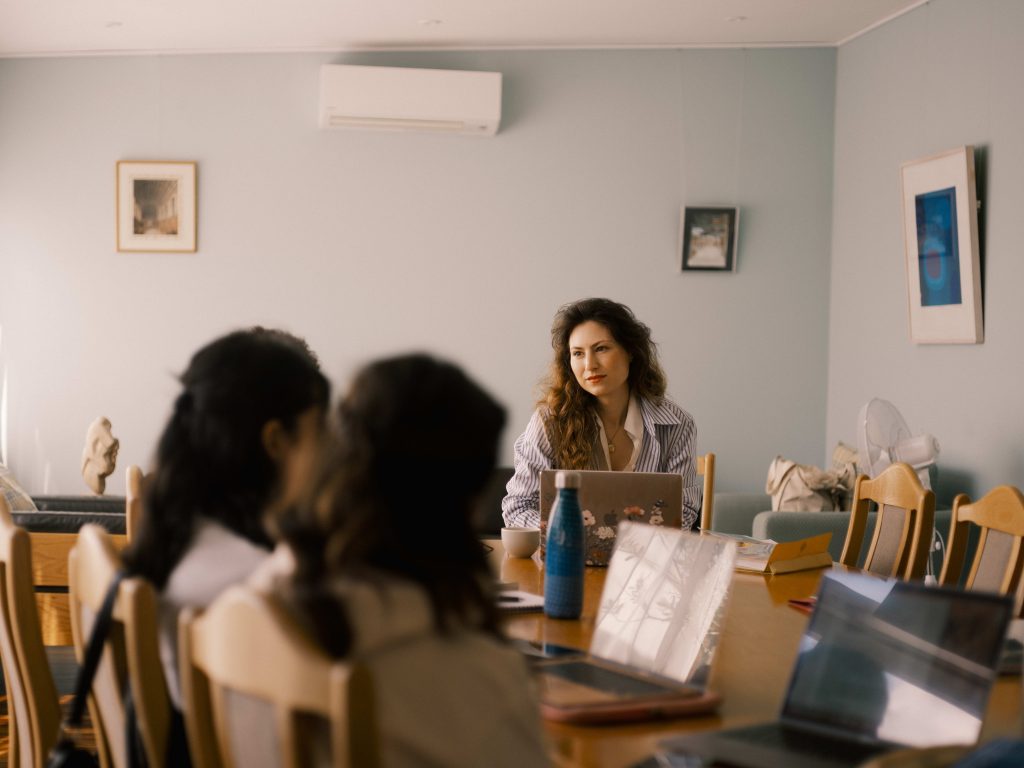 Part of the manuscript of A Room of One's Own is held at the Fitzwilliam Museum, and the group was delighted to see the manuscript in person, with a talk by Dr Mathelinda Nabugodi, Research Associate at the Museum.
Participants studied five of Woolf's great books: Mrs Dalloway (1925), To the Lighthouse (1927), Orlando (1928), A Room of One's Own (1929) and Between the Acts (1941). Lecturers included Ellie Mitchell (St Andrew's University), Trudi Tate (Clare Hall, Cambridge), Claire Davison (Sorbonne), Alison Hennegan (Trinity Hall, Cambridge) and Karina Jakubowicz (University of Florida in London).
'Clare Hall is a marvellous venue for a small conference or summer course', said Director Trudi Tate. 'We loved having lectures in the dining hall, with its lovely view of the garden. The college provided two fabulous buffet suppers in West Court. And we enjoyed meeting and talking in the common area. We will be back in 2024 with a course on Woolf and Childhood.'
You can find blog posts and photographs by course participants on the Literature Cambridge website.
Photos by Seb Peters.
For more information about hosting a conference or booking a room for your event at Clare Hall, visit this page.