The Tanner Lecture on Human Values
Clare Hall hosts the Obert C. Tanner Lecture on Human Values in Cambridge each year.
This page is a repository of recent recordings, and includes a link to a list of all past lectures held at Clare Hall.
2022
Providing for a nation's health, in a global context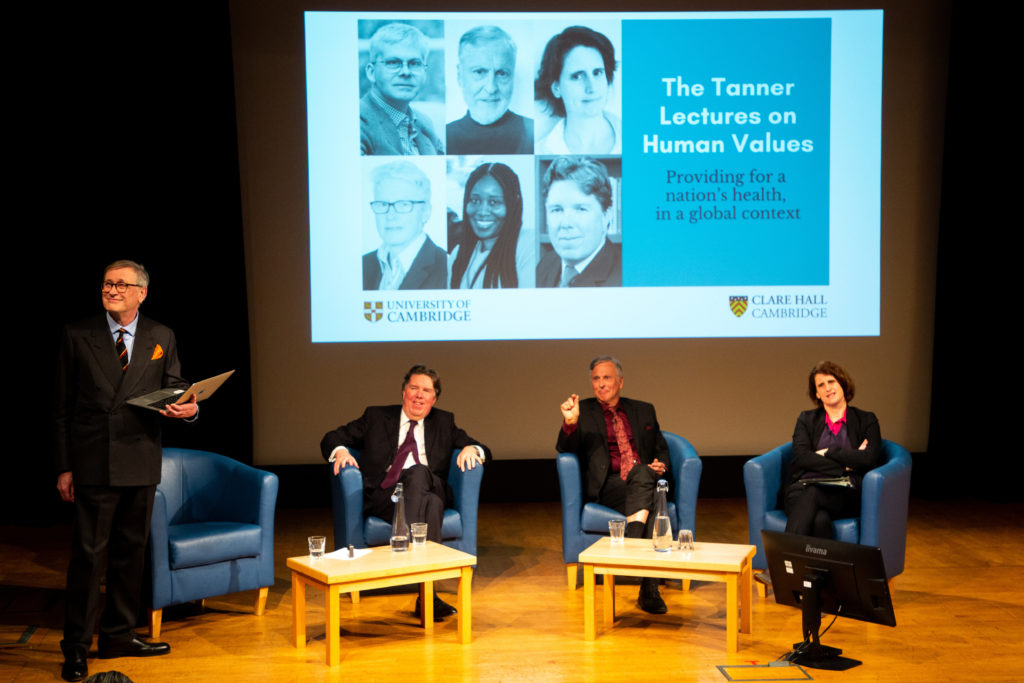 The Tanner Foundation graciously enabled Clare Hall to hold a double Tanner event across two interconnected evenings in February 2022.
Evening 1
The Relationship Between National and Global Health
Professor Allen Buchanan, Professor Emeritus, Duke University; Professor of Philosophy, University of Arizona; Professor of the Philosophy of International Law, Dickson Poon School of Law, King's College, London.
Professor Cécile Fabre, Professor of Political Philosophy and Senior Research Fellow in Politics, All Souls College, Oxford.
Sir Paul Tucker, Research Fellow, Harvard Kennedy School; author, Unelected Power.
Evening 2
The Consequences for Healthcare Practice, Globally
Professor Trish Greenhalgh, Professor of Primary Care Health Sciences, Nuffield Department of Primary Care Health Sciences, Oxford University.
Professor Ama de-Graft Aikins, British Academy Global Professor, University College London.
Professor Alexander Bird, Bertrand Russell Professor of Philosophy, University of Cambridge; Fellow of St John's College, Cambridge.
---
2021
Black Mirror: Race, AI and Inequity in the 21st Century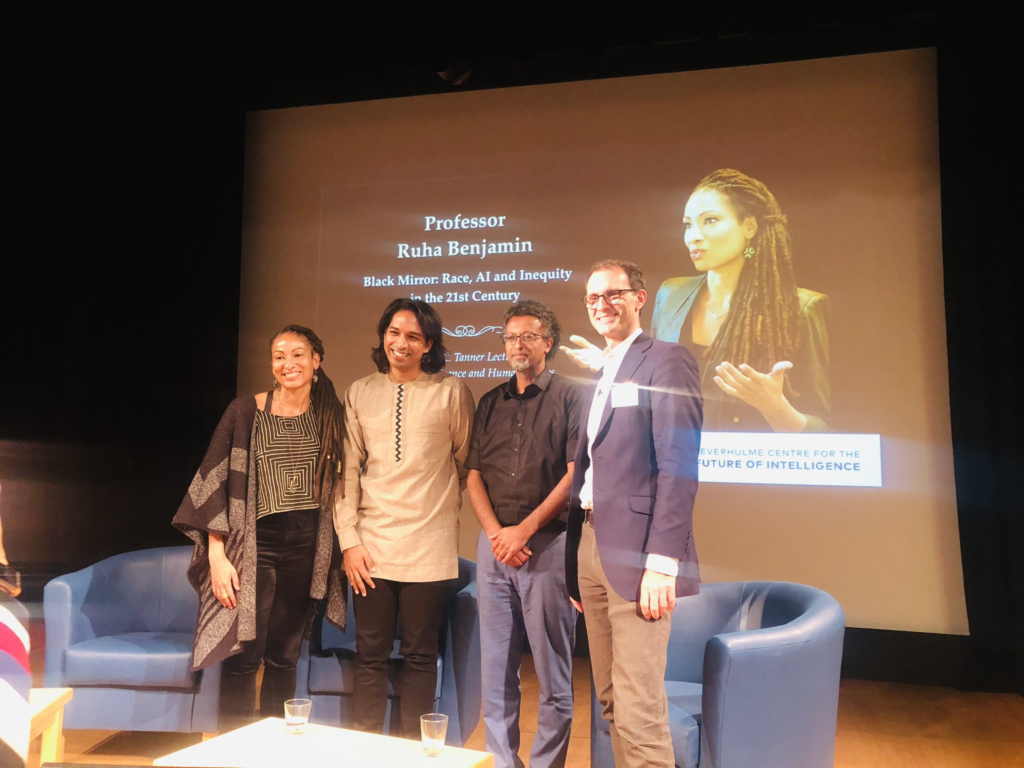 In October 2021, Ruha Benjamin, Professor of African American Studies at Princeton University, gave the Obert C. Tanner Lecture on Artificial Intelligence and Human Values at Robinson Auditorium, followed by respondents Dr Shakir Mohamed, Dr Mónica G. Moreno Figueroa and Professor Sennay Ghebreab.
Synopsis
From everyday apps to complex algorithms, technology has the potential to hide, speed, and deepen discrimination, while appearing neutral and even benevolent when compared to racist practices of a previous era. In this talk, Professor Ruha Benjamin examines biased bots, altruistic algorithms, and their many entanglements, and provides conceptual tools to decode tech promises with historical and sociological insight. She also considers how race itself is a tool designed to stratify and sanctify social injustice, and challenges us to question not only the technologies we are sold, but also the ones we manufacture ourselves.
---
2020
Gaining Power, Losing Control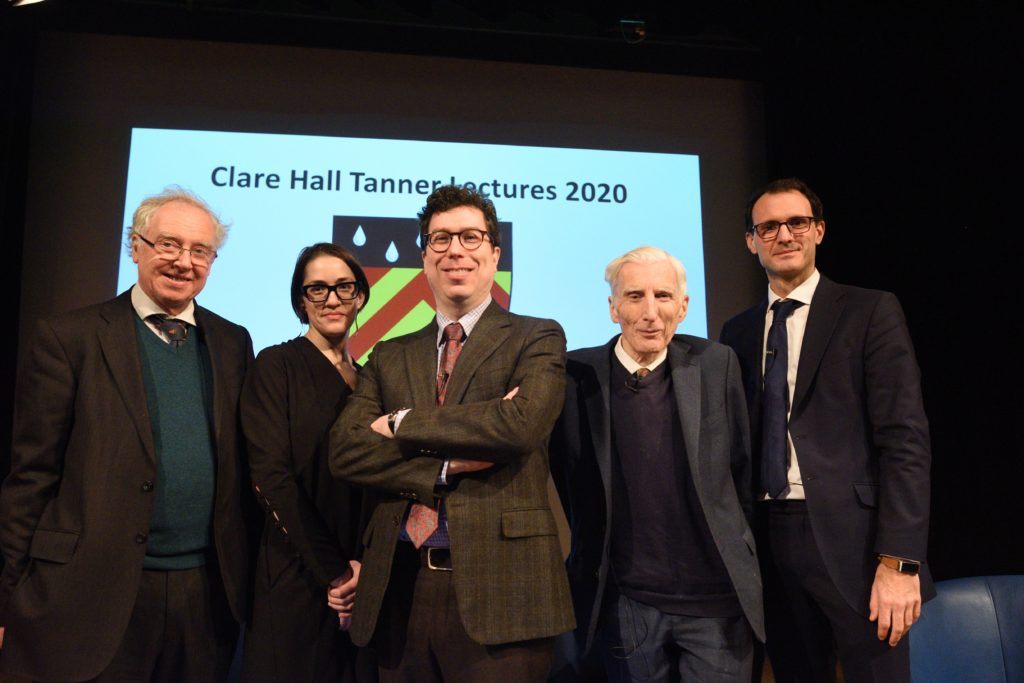 Professor Jonathan L. Zittrain, George Bemis Professor of International Law at Harvard University, gave the Clare Hall Tanner Lecture on Human Values in January 2020, followed by responses from Dr Stephen Cave, Professor Martin Rees and Professor Sophia Roosth.
Lecture 1
Between Abdication and Suffocation: Three Eras of Governing Digital Platforms
Lecture 2
With Great Power Comes Great Ignorance: What's Wrong When Machine Learning Gets It Right
---
Explore past Clare Hall Tanner Lectures via our archive list.