Clare Hall allotment
The Clare Hall allotment initiative began in July 2020, sitting on a ~144m² site located in West Court, beside the swimming pool. A collective effort from the Clare Hall gardening and maintenance teams and all its members over the past two years has transformed the plot into a functioning vegetable-producing space.
The initiative, co-founded by Sarah Gough and Stella Felsch, has welcomed a diverse, international community from 29 countries with a range of gardening experience, who have been working and learning cooperatively to maintain the plants. This has involved sowing seeds, fertilising the soil with seaweed pellets sourced from Suffolk, watering the plants, making guards to protect them from local enemies (including muntjac, rabbits, magpies), harvesting, and composting any organic waste.
The development was recorded and broadcast at the Cambridge Festival of Wellbeing 2021, as above. In the spring and summer months its team showcased staggered harvests at gatherings, where they cooked and ate together. The initiative has donated surplus vegetables to local food charities, including Cambridge Community Kitchen.
In 2022 the project developed further, with the addition of a greenhouse to accompany its shed, which was secured, respectively, with a College grant and a generous donation from Stephen Bourne. Guttering on the greenhouse and a water butt to collect the rainwater for watering have made the project more sustainable. In April 2022 the team partnered with Cambridge Sustainable Food and held a Good to Grow Event aimed at promoting gardening to the local community.
Sarah Gough, co-founder of the initiative, adds:
We are now hosting allotment sessions on Sundays at 10am, with a guided yoga practice taking place at 11.30am. The allotment has developed into a place for our community to gather, forge friendships and take a break from intense academic life. This would not have been possible without friend and fellow gardening enthusiast, Claire Coffey, who has been running the allotment with me for over a year now. Personally, this project has allowed me to feel connected to nature while carrying out a PhD in Liver Cancer Immunology at Cancer Research UK. It is a joy – please do get involved!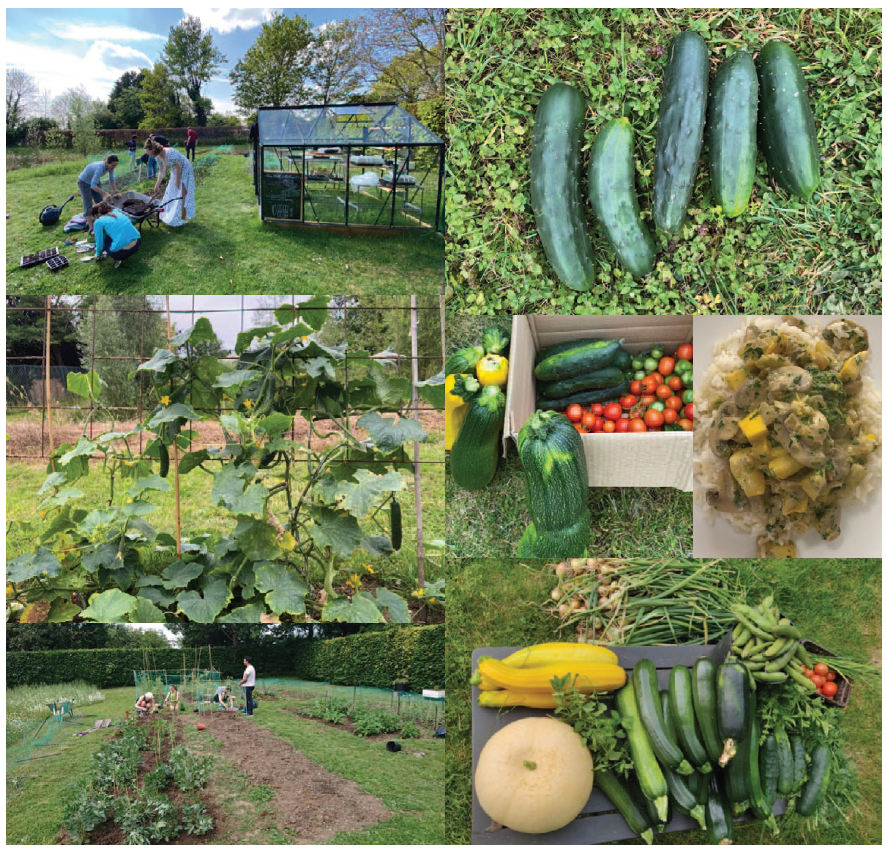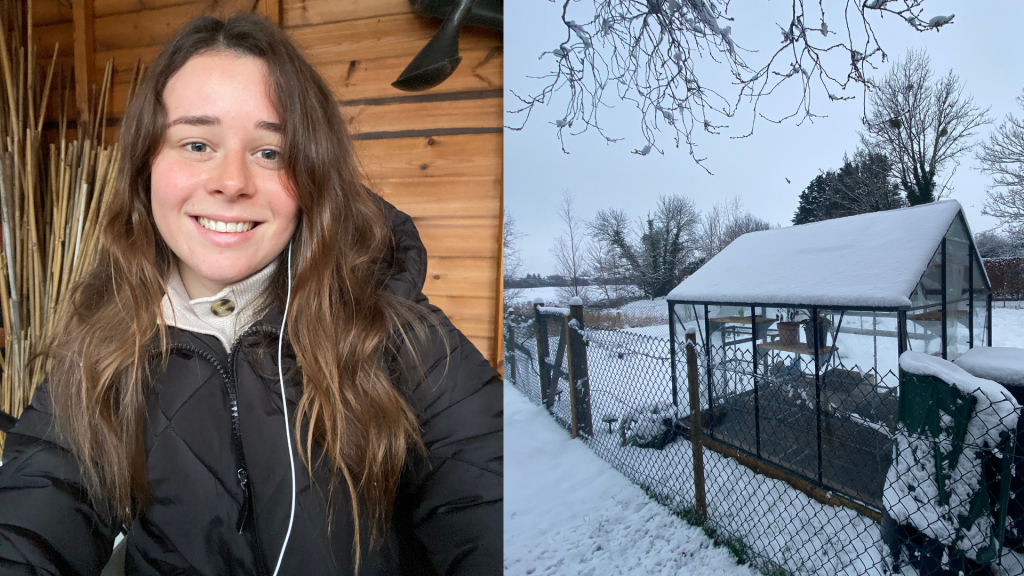 12/12/22: Congratulations to Sarah Gough, GSB Green Officer and founder of Clare Hall's allotment, who recently secured a Cambridge Zero grant for the initiative, which was established in 2020. She shares: 'The fund will be used to improve sustainability at the allotment and further reduce the College's carbon footprint through a number of avenues. Although the snow postponed a tour with the Cambridge Zero team today, they enjoyed meeting with me virtually in the shed to talk about our collaboration. It was a memorable first meeting from my side, sitting in a wheelbarrow…'
To learn more about Clare Hall's allotment, contact Sarah Gough via sag66@cam.ac.uk; and follow the Allotment Initiative on Instagram. Find details of upcoming sessions via our events pages. Discover details regarding the University's Allotment Society on this page.
Much of this page's content is drawn from the 2022 edition of the Review, penned by Sarah Gough.
Thanks to Clare Hall, I discovered my love for gardening and am excited to share it with fellow plant enthusiasts. This is why being part of Clare Hall is great: it brings people together in a warm, welcoming and supportive environment!

Julius

PhD student in Cancer Immunology, Clare Hall