Cricket
The Cricket Club is a sociable sporting club that is open to all people who work and study at Clare Hall, regardless of experience of the game. If you've never picked up a cricket bat before, this is your chance to give it a go.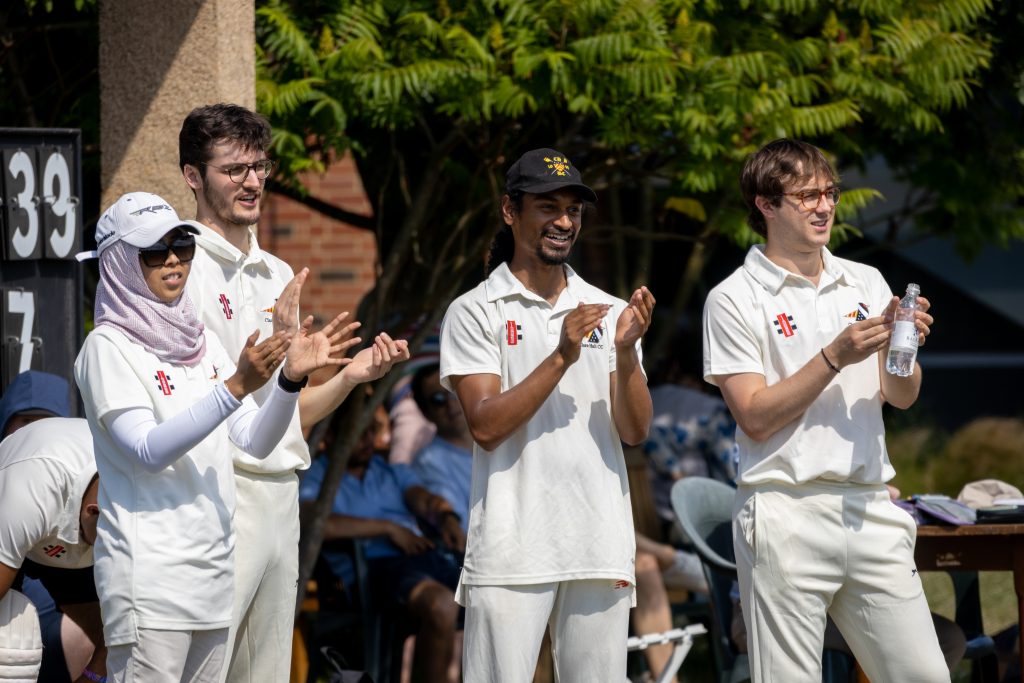 We aim to have a series of indoor nets at Fenners in the winter and at the end of April offer a mix of sociable nets or practices and hard-fought fixtures, leading up to the unmissable Grand Midsummer Challenge Match between the College President's XI (or more) and the Students. 
For all queries, please email the Club via cricket@clarehall.cam.ac.uk.
---
News
Clare Hall was thrilled to host its annual Cricket Match between the President's XI and Clare Hall students on 22 June 2022, with the students winning 146/9 to the President's XI 116/7.
Player of the Match, Nadiah Thanthawi-Jauhari, recounts the experience.
The match – the first in four years due to inclement weather and the pandemic – was held at the Leckhampton sports ground in the glorious summer sunshine. This midsummer gathering has long been one of the most enjoyable events in the College calendar, and yesterday included afternoon tea and a celebratory dinner in the evening.
Enjoy photographs from the day via our Facebook album.
The small close-knit community at Clare Hall has allowed me to form a strong rapport with other students from diverse backgrounds. I have enjoyed being a part of the Clare Hall Cricket Club.

Pradip

MPhil in Development Studies at Clare Hall