Allotment and Yoga classes
Date: Saturday 28 January – Sunday 26 February 2023, 1pm
Location: Clare Hall, Herschel Road, Cambridge CB3 9AL
This term, GSB-run yoga classes will take place on Sundays at 2.30pm in the Richard Eden Suite. There are 12 spots available per class; please find booking details via email. Sessions are open to all members of the College, with all levels of experience.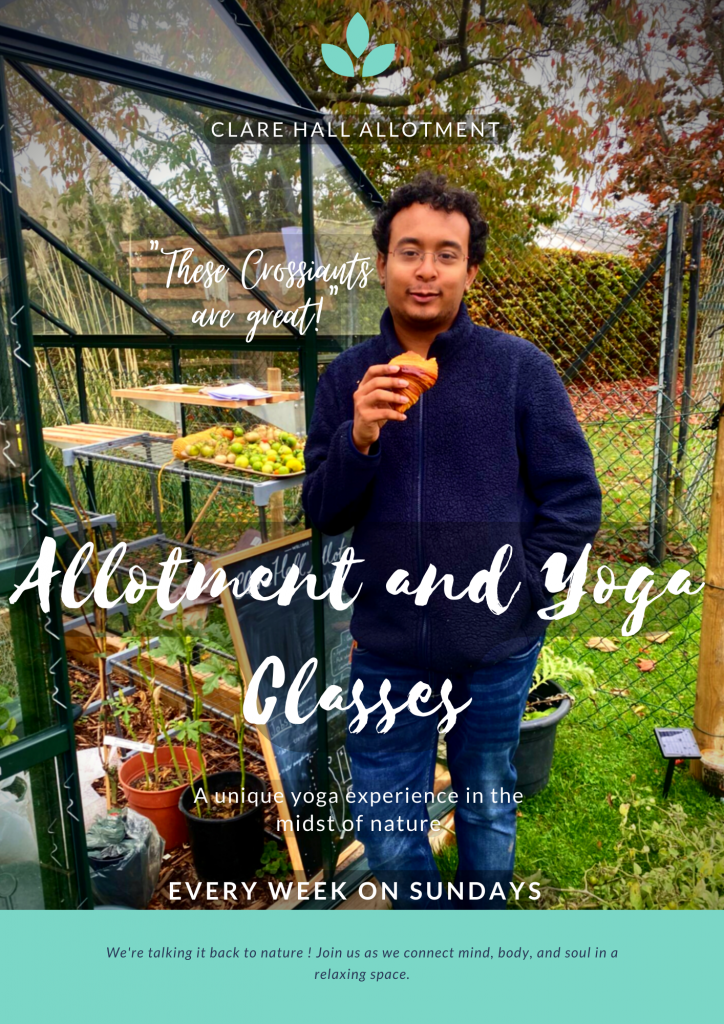 Yoga sessions are running on 28 January and 12, 19 and 26 February.
Secondly, the GSB holds allotment sessions every Sunday from 1-2.15pm, by the swimming pool in West Court. The first session of term will take place on 29 January.
Sarah Gough, Allotment Initiative co-founder, shares:
'It's a great wholesome activity to be involved in and we've already had a few meals this term with the organic produce including Clare Hall's home-grown peanuts, potatoes, spinach, tomatoes, chard.'
For any queries, please get in touch with Sarah via sag66@cam.ac.uk
---
Non-College members can join our events mailing list to be the first to hear about upcoming concerts, exhibitions and lectures at Clare Hall:
---