Clare Hall Book Club
Date: Monday 3 April 2023, 8pm
Location: Meeting Room, Clare Hall, Herschel Road, Cambridge CB3 9AL
Join the College's Book Club as they discuss Pereira Maintains by Antonio Tabucchi (1994).
In the sweltering summer of 1938 in Portugal, a mysterious young man arrives at the doorstep of Dr Pereira, and so begins an unlikely alliance that will result in an act of rebellion.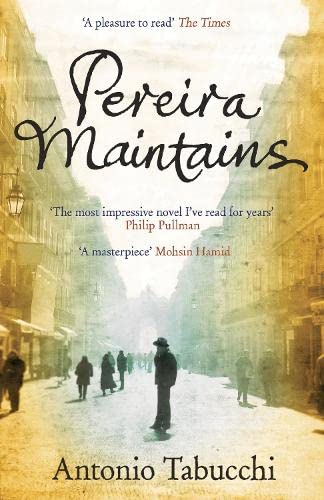 All College members are welcome to attend in-person, meeting in Clare Hall's Meeting Room, or via Zoom. If you are not on the mailing list and would like to be, please send an email to gloria.carnevali@icloud.com, confirming your Clare Hall connection and putting the following as the email title: I would like to join the Book Club mailing list.
Learn more about the Book Club on this page.
---
Non-College members can join our events mailing list to be the first to hear about upcoming concerts, exhibitions and lectures at Clare Hall:
---