Clare Hall Mindfulness Programme 2023
Date: Monday 16 January – Tuesday 4 July 2023
Location: Clare Hall, Herschel Road, Cambridge CB3 9AL
From January 2023, Clare Hall members can be part of a new Mindful Art Group, meditation drop-ins, and other activities within the College's Mindfulness Programme.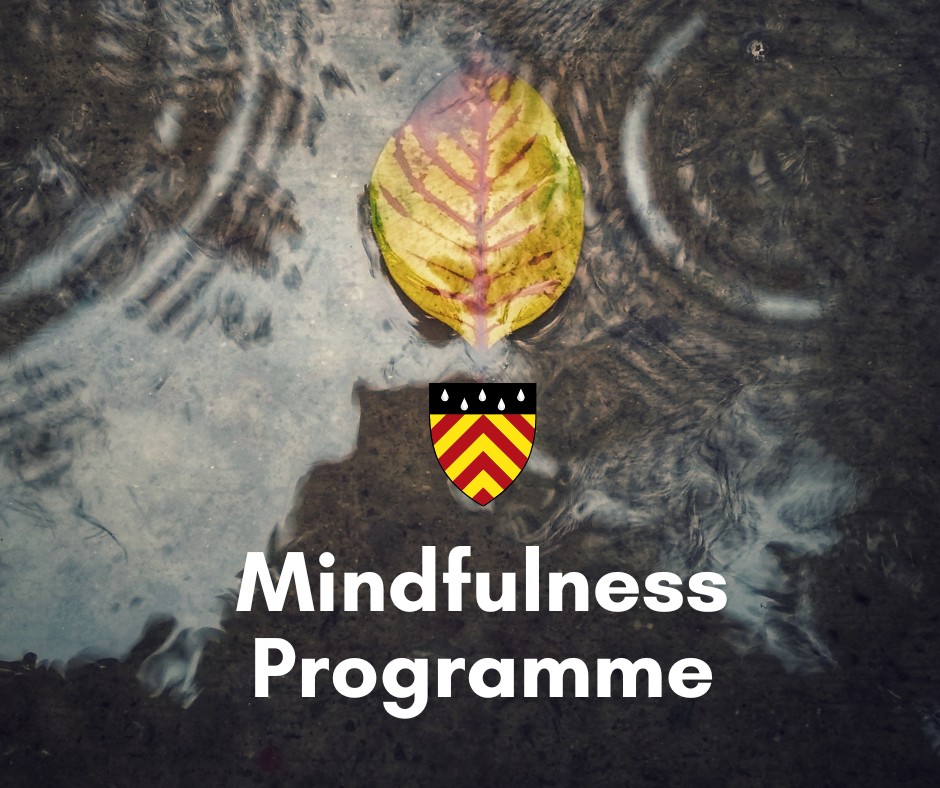 This programme is gradually growing – from a Mindful Wander in summer 2022; a Mindful Meditation Workshop in Michaelmas 2022; and now the below more detailed offering in 2023:
Meditation Drop-ins (the first one of 2023 will be on Monday 16 January; please email communications.manager@clarehall.cam.ac.uk for details)
Walks, gallery and museum tours, and social lunches may also be planned throughout term-time
Sessions are being run by Katherine Selby, who is a Wellbeing Advocate within the University, and is Clare Hall's Communications Manager, together with Elizabeth Garnsey, an Emeritus Fellow of Clare Hall who facilitates meditation drop-ins.
For full details on the Mindfulness Programme as they are finalised, please sign up to our internal mailing list via the below form.
Further details
Mindfulness is the act of bringing one's full attention to what is happening in the present moment. By directing our minds back to our bodies and our breath, we arrive in the present moment; in the here and now.
🌞 We hope that College members enjoy and find value in this programme, and very much welcome feedback as it develops.
❔ For any queries, please email communications.manager@clarehall.cam.ac.uk
Image above: Nova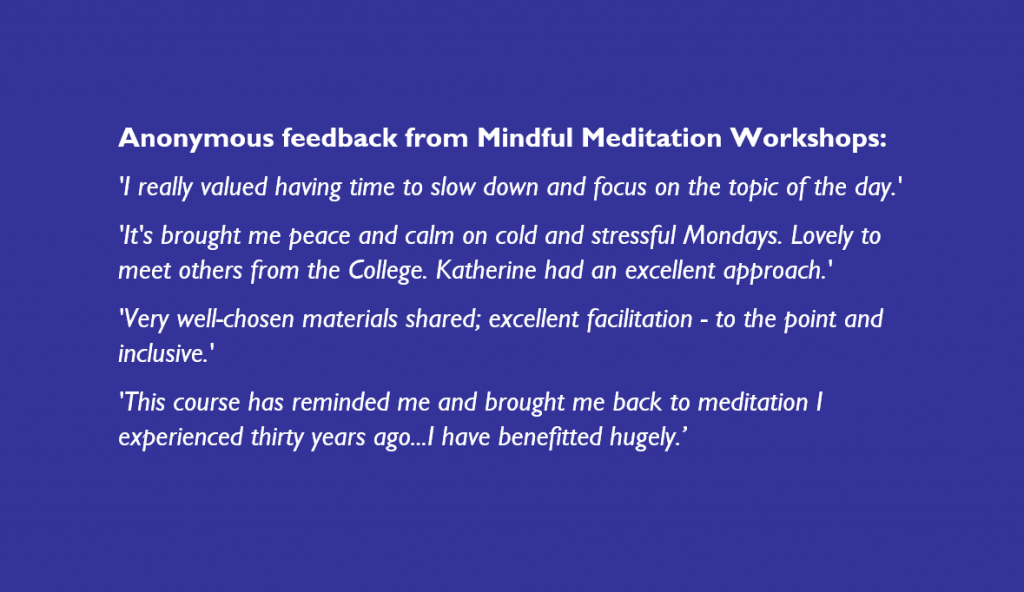 Mindfulness Programme mailing list
Members of Clare Hall are invited to join this mailing list in order to receive details of our new Mindfulness Programme.
---
Non-College members can join our events mailing list to be the first to hear about upcoming concerts, exhibitions and lectures at Clare Hall:
---