The Clare Hall Tanner Lecture on Human Values 2022
Date: Tuesday 1 February – Wednesday 2 February 2022

Providing for a nation's health, in a global context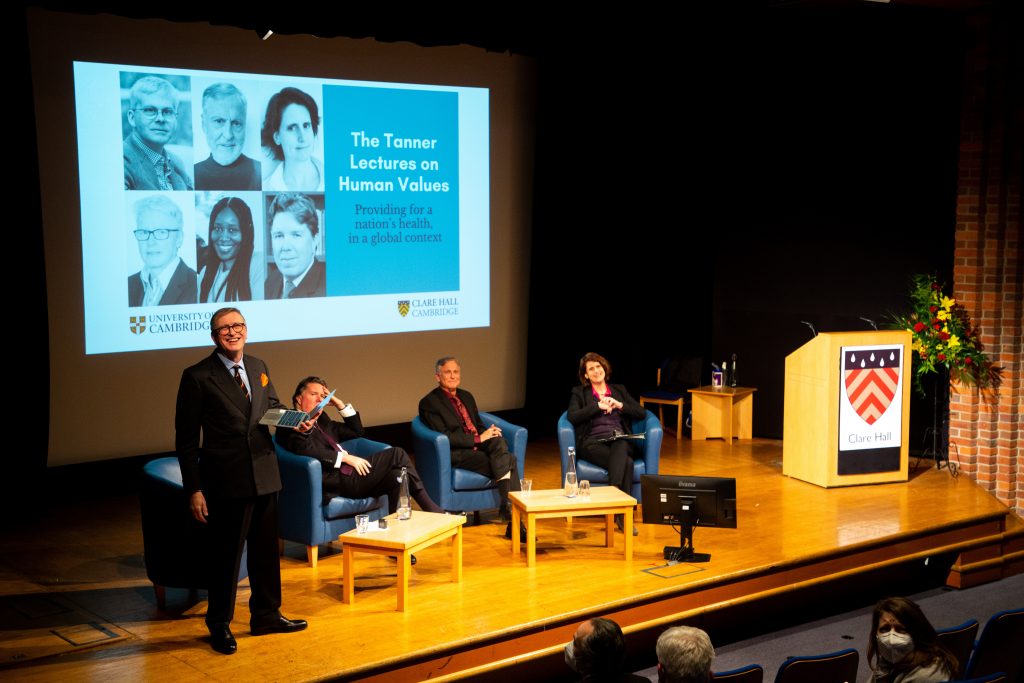 The Tanner Foundation graciously enabled Clare Hall to hold a double Tanner event across two interconnected evenings in February 2022.
Evening 1
The Relationship Between National and Global Health
Professor Allen Buchanan, Professor Emeritus, Duke University; Professor of Philosophy, University of Arizona; Professor of the Philosophy of International Law, Dickson Poon School of Law, King's College, London.
Professor Cécile Fabre, Professor of Political Philosophy and Senior Research Fellow in Politics, All Souls College, Oxford.
Sir Paul Tucker, Research Fellow, Harvard Kennedy School; author, Unelected Power.
Evening 2
The Consequences for Healthcare Practice, Globally
Professor Trish Greenhalgh, Professor of Primary Care Health Sciences, Nuffield Department of Primary Care Health Sciences, Oxford University.
Professor Ama de-Graft Aikins, British Academy Global Professor, University College London.
Professor Alexander Bird, Bertrand Russell Professor of Philosophy, University of Cambridge; Fellow of St John's College, Cambridge.
Learn more about Clare Hall's Tanner Lectures on this page.
---
Non-College members can join our events mailing list to be the first to hear about upcoming concerts, exhibitions and lectures at Clare Hall:
---