Literature: Orhan Pamuk to give reading and discuss novels during Ashby Lecture 2023
Clare Hall – a college for advanced study at the University of Cambridge – is delighted to be presenting an 'in conversation' with Nobel Prize‑winning novelist Orhan Pamuk during this year's Ashby Lecture.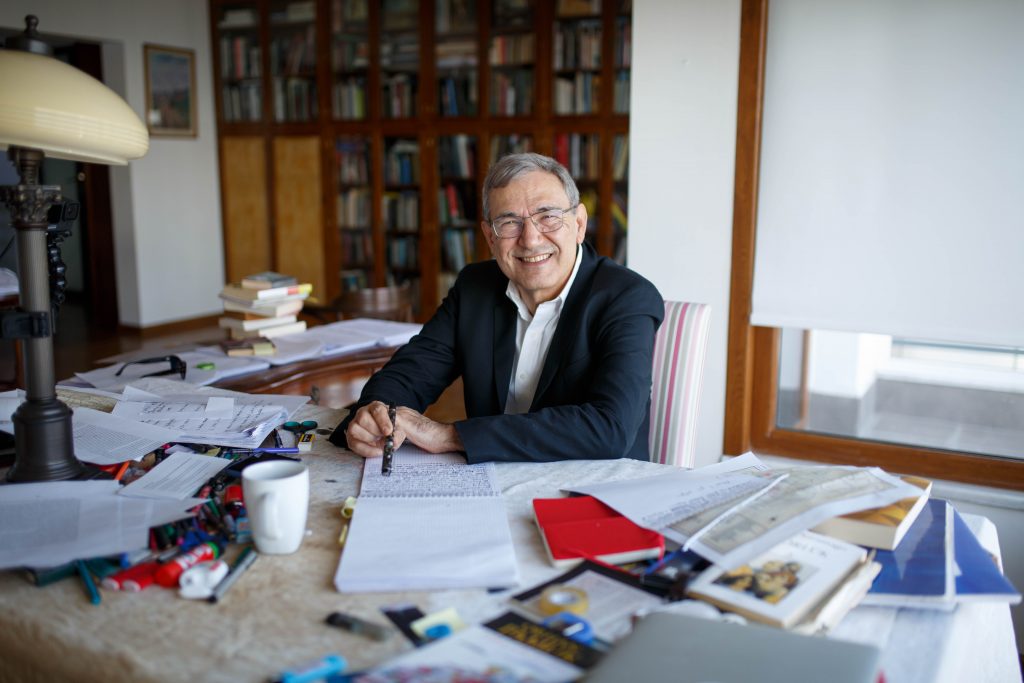 On Tuesday 2 May 2023, Pamuk will be on-stage with author and historian Christopher de Bellaigue, sharing a reading from The Lost Pool followed by a discussion on his life and work.
The Nobel Prize-winning novelist, who was born in Istanbul in 1952, grew up in a large family similar to those which he describes in his novels Cevdet Bey and His Sons and The Black Book – in the wealthy westernised district of Nisantasi.
Cevdet Bey and His Sons was published in 1982, presenting the story of three generations of a wealthy Istanbul family living in in his home district. The novel was awarded both the Orhan Kemal and Milliyet literary prizes.
The following year, Pamuk published The Silent House, which in French translation won the 1991 Prix de la découverte européene. The White Castle (1985) – about the frictions and friendship between a Venetian slave and an Ottoman scholar – was published in English and many other languages from 1990 onwards, bringing Pamuk his first international fame.
Pamuk was a visiting scholar at Columbia University from 1985 to 1988, and it was there that he wrote most of his novel The Black Book, in which the streets, past, chemistry and texture of Istanbul are described through the story of a lawyer seeking his missing wife. The novel was published in Turkey in 1990, and the French translation won the Prix France Culture. The Black Book enlarged Pamuk's fame both in Turkey and internationally as an author at once popular and experimental, and able to write about past and present with the same intensity.
Our interlocutor for the Ashby Lecture is Christopher de Bellaigue – author, historian, international journalist and commentator. de Bellaigue is a regular contributor to some of the world's most trusted media outlets, has held fellowships at Oxford and Harvard, and has lectured in boardrooms and universities around the world.
Since 1985, Clare Hall has hosted the Ashby Lecture, a widely acclaimed event in Cambridge, running within the Obert C. Tanner Lecture series. Named after one of the founders of Clare Hall, the Ashby Lecture focuses on the presentation and discussion of ideas that inspire human values in a wider sense: values that relate, in compelling and contemporary ways, to philosophical questioning about the nature of life and society.
Tickets
See this page for full details and ticketing links.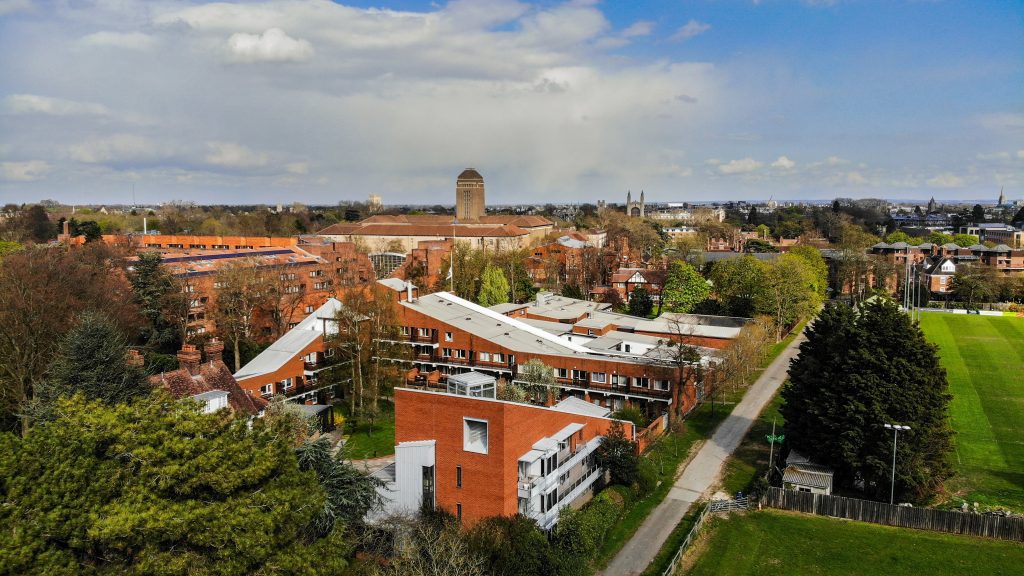 About Clare Hall
Clare Hall is a college for advanced study at the University of Cambridge. Located close to the University Library, the College offers an intellectually stimulating, interdisciplinary setting for postgraduate students and scholars.