Ceramics: experts celebrate Bell Collection launch
We are thrilled to have officially launched the Bell Collection of British Studio Pottery here at Clare Hall this week.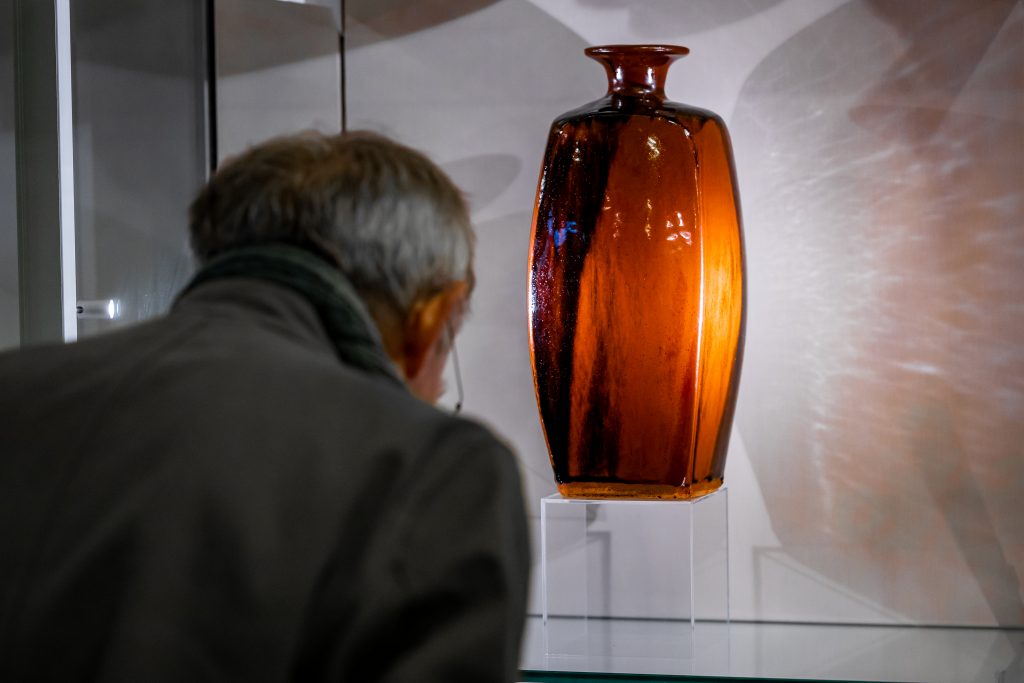 A range of ceramic experts – including Tanya Harrod, one of the most highly regarded craft historians working today – joined us for a drinks reception and dinner on Monday evening.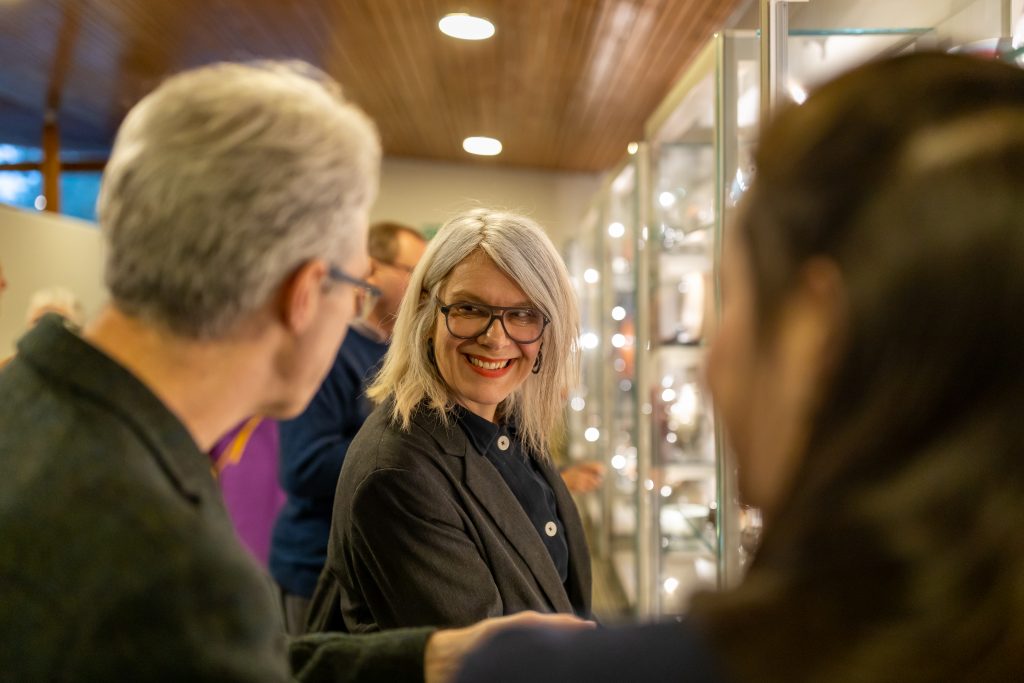 Professor Alan Short, President of Clare Hall, gave a speech to launch the celebration, as did Professor Gordon Bell (pictured below), who together with his wife Kathy has been collecting ceramics since 1963.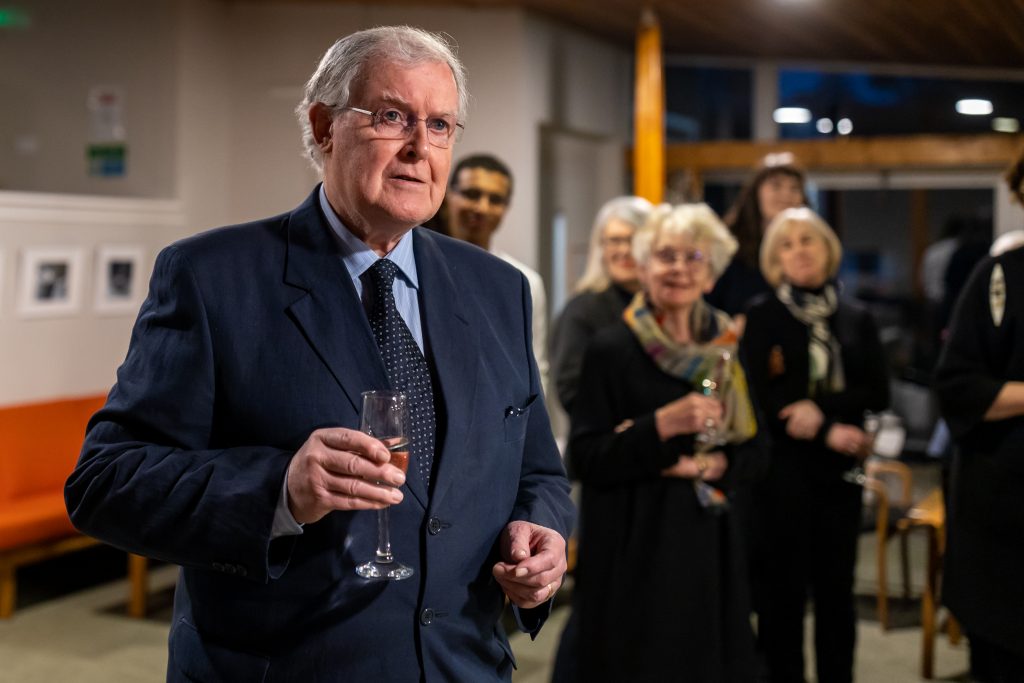 Find a full selection of photographs by Jeremy Peters via our Facebook album.
The Bell Collection features pottery by leading figures in studio ceramics, including Bernard Leach, Shōji Hamada, David Leach, Richard Batterham, Tatsuzo Shimaoka, Marianne de Trey, Michael Cardew, Seth Cardew, William Marshall, Janet Leach, Ladi Kwali, Robert Fournier, Gabriele Koch (pictured below), Alan Wallwork and more.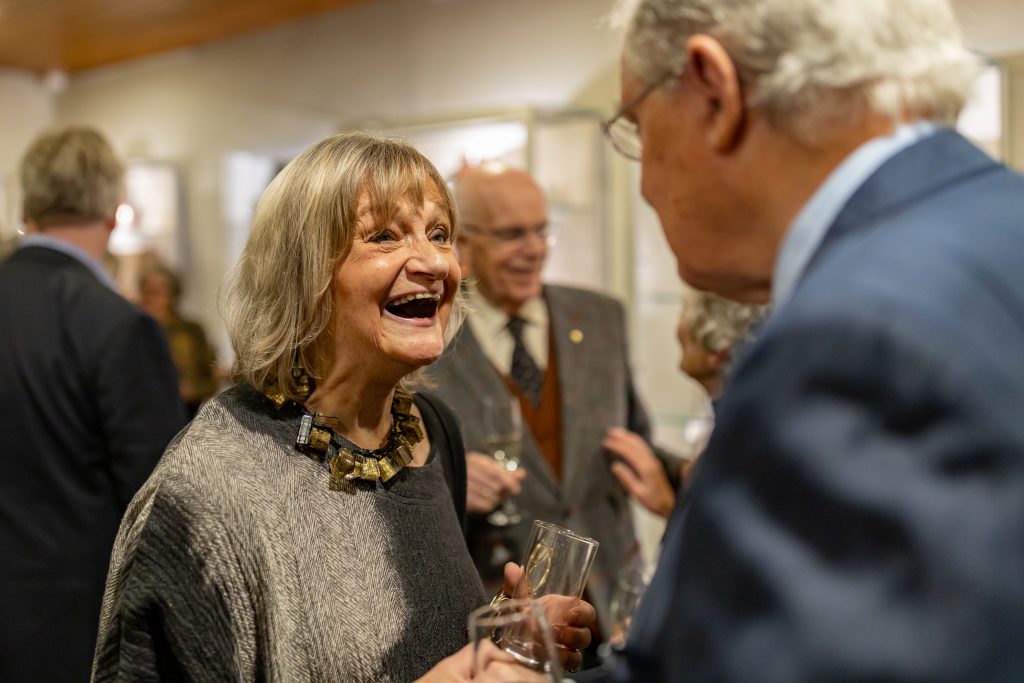 The inaugural exhibition is available to view with free admission daily from 10am to 5pm.
Learn more about the collection and plan your visit: https://www.clarehall.cam.ac.uk/bellcollection/