Rowing: Clare Hall Boat Club strikes gold in Newnham Head
Congratulations to Clare Hall Boat Club's M1 rowers, who placed joint first in the annual Newnham Head race over the weekend.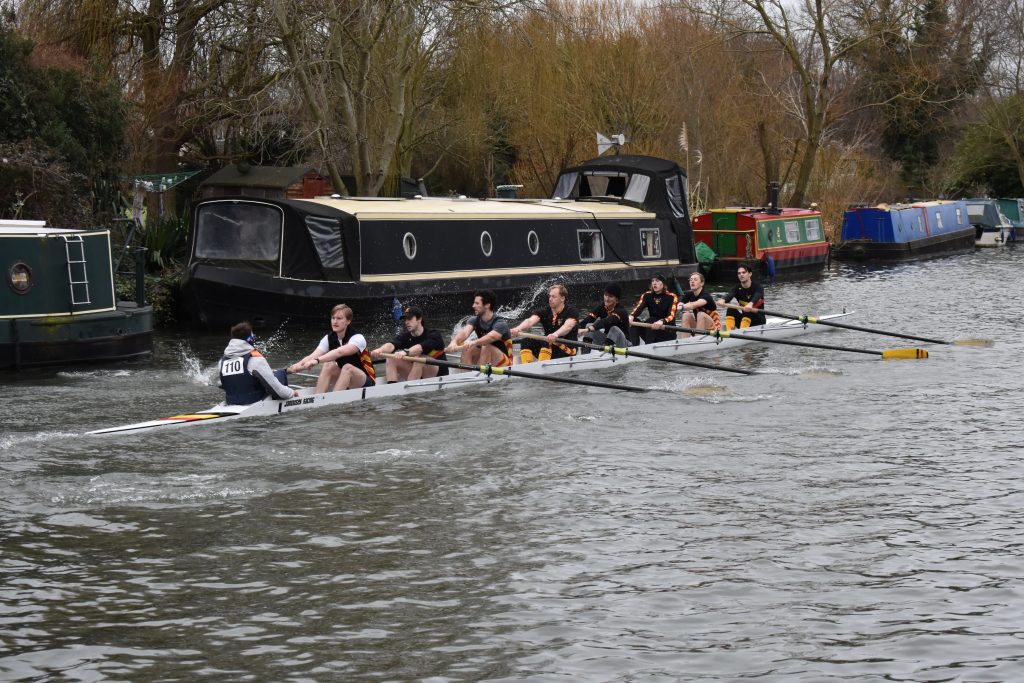 Peter Kirwan, CHBC President 2022/23, shares this report:
On Saturday 4 February, rowers from CHBC took part in the annual Newnham Head race, organised by Newnham College. The timed 2K course runs from the A14 bridge to the railway bridge, with 120 college and town boat clubs showing up this year to set down their fastest time in a pre-Bumps warm-up.
Clare Hall M1 competed in the '8+ College Lents Lower Division' and this was the first competitive race in our new Janousek eight – the Patricia and Kit Thompson of Glenelg – donated to CHBC at the end of Michaelmas term.
Off the start and the boat was quickly up to speed, with stroke seat Ed Lamb setting the rate. Cox Oscar O'Hara steered an efficient line through the gut, and past the Plough pub, with Clare Hall steadily reeling in the St Edmund's M1 crew ahead. Finishing with a few 'power 10s' up the reach to the railway bridge, Clare Hall crossed the line in a time of 7:24, placing joint first in the division, alongside Lucy Cavendish M1 and Peterhouse M2.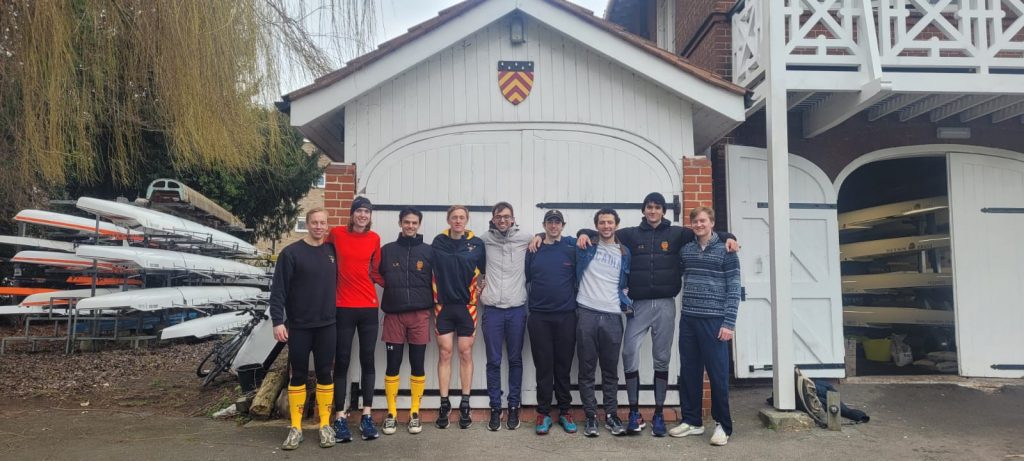 Congratulations to the M1 crew (bow to stern): Luka Kovacevic, Peter Kirwan, Soren Nyhus, Nicholas Spiesshofer, William McMahon, Stephen Jagoe, Alex Goodacre (Captain), and Ed Lamb, Cox: Oscar O'Hara, and Bank Riders: Shannon Pickrell, Yongjie Lin, and Ghanshyam Hirani.
Our W1, M1 and M2 crews are currently preparing for Lent Bumps at the end of term (7-11 March) and we look forward to many more successes this year!
Clare Hall Boat Club features a combination of students and Fellows, both new to the sport and with more experience, who have been training together since the start of the academic year. All college members, from competitive rowers to enthusiastic supporters, are invited to join the Club. For further details, please email clarehall.captain@cucbc.org.
Learn about sports at Clare Hall on this page.