Saving lives in the pandemic – Peter Kirwan receives SPI-M-O Award
Congratulations to fourth-year Clare Hall PhD student, Peter Kirwan, who has received a Scientific Pandemic Influenza Group on Modelling (SPI-M-O) Award for Modelling and Data Support (SAMDS). This award acknowledges those who have made an exceptional contribution to the work of SPI-M-O outside of their usual work activity, contributing advice which has directly led to policies which have saved thousands of lives in the Covid-19 pandemic.
In the past two and a half years, Peter has been actively engaged in monitoring the pandemic, alongside other members of Daniela De Angelis' group at the MRC Biostatistics Unit. Peter's work on Covid-19 severity, recently published in the scientific journal Nature Communications, provided the UK government and the wider public with critical estimates of the risk of severe disease by age group and variant.
'One of the things I most value about the College is inclusiveness'
On his time at Clare Hall, Peter comments:
'I joined Clare Hall in 2019, with my original PhD topic being the development of a statistical model to estimate HIV incidence in the UK. When the Covid-19 pandemic hit, our group at the MRC Biostatistics Unit was asked to provide urgent modelling and data support to the UK government. I've since worked on several Covid-related projects, investigating the severity of Covid-19 in hospital and how this has changed over time, and evaluating the effectiveness of vaccines and acquired immunity in preventing Covid-19 infection.
Clare Hall was hugely supportive through this time, and this made a real difference to my staying productive during the lockdowns. The first two years of the pandemic I was living on-site in Elmside and, despite needing to intermit from my PhD research to work full-time on Covid, Clare Hall made sure that I would still have a place to stay.
One of the things I most value about the College is inclusiveness – everyone gets to know the Porters and staff on a first name basis, and contribute to college life.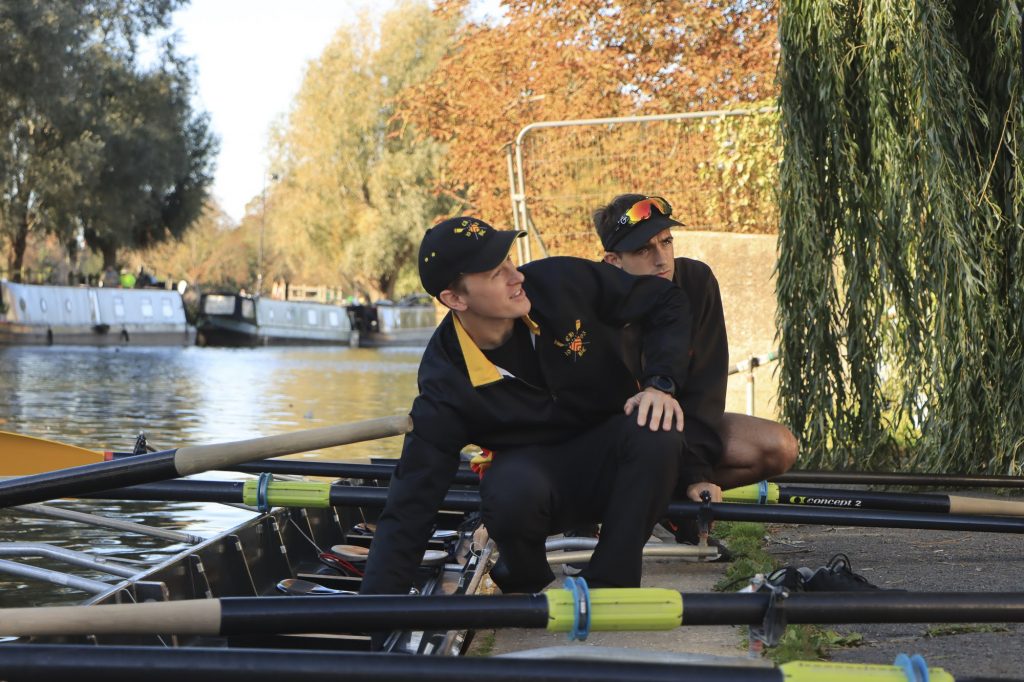 Over the past few years I've been an active member of the Clare Hall Boat Club, as Men's Captain in 2021/22, and President for 2022/23. The boat club community at Clare Hall is really welcoming and I love that everyone from the College is encouraged to be involved. Despite being the youngest college boat club in Cambridge, we hold our own in the upper levels of college rowing, and have fielded strong men's and women's crews in recent years.
Together with the Clare Hall GSB I've helped to organise outdoor film screenings, quiz nights and Eurovision parties; participated in the Clare Hall allotment; and I also work in the student-run college bar – a great place to meet new friends and wind down after a long day!'
Discover more about life at Clare Hall via https://www.clarehall.cam.ac.uk/about/